Chris Lynch: Hong Kong, a city where east meets west
Author

Section

Publish Date

Tuesday, 25 July 2017, 12:14PM
Hong Kong is often described as a city where east meets west.
While there are aspects of this cultural collision, particularly on Hong Kong Island, it's a different story across Victoria Harbour, in Kowloon. This urban area of Kong Kong feels more local.
When researching Hong Kong, it can be overwhelming deciding on what to do and where to stay. Whether you choose Hong Kong Island, or the more grittier Kowloon, both offer different experiences quite unlike any other major international city. 
If you find yourself enjoying one part of Hong Kong more than the other, it's easy to getting around the city, using its efficient train system known as the MTR.
For a truly authentic and chaotic experience, it's worth staying in Kowloon. Despite many shops with luxury brands, the city is unpretentious with busy side streets crammed with small markets, connected to long hustle and bustle roads filled with shops that sell just about anything. Kowloon, as a city, is diverse when it comes to its surroundings. It's hard to describe it as one thing or another. 
One minute you're walking through crowded markets in one of the most densely populated areas on earth, and just several blocks away, you can find yourself walking down a road that resembles a busy New Zealand city central street with modern architecture.
NATHAN ROAD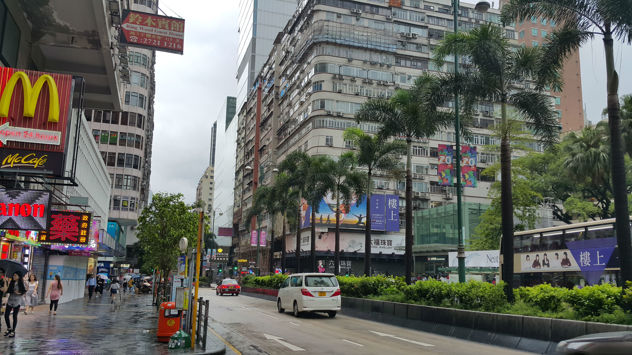 Kowloon can be a bit of a shock. It's not a cultural shock as such, more a people shock. It takes a few days to  appreciate how efficient this city really is. Despite a population of over two million, just in this part of Hong Kong, the crowds move smoothly. There's never aggression and if you accidentally bump into a local, they're the first to apologise profusely. 
Everyone's in a hurry, but you can understand why. There's so much to see and do, which is perhaps why the city has a low crime rate. It's too easy to be distracted by the endless options of entertainment, food and shopping. Neon signs flood the busy streets of Kowloon. They're attractions in their own right. The city's unapologetic about its lights. Some are eye level, but most hang over the streets like a well organised mess.
In almost every alleyway, someone is selling something or there's some activity taking place. Hong Kong has strict guides on how food is sold, and apparently even street food is safe to eat according to locals.
Locals are extremely polite and only too happy to help send you in the right direction if you're lost. Kowloon contradicts everything you know about big cities. People are always briskly walking, but they'll always make time for you. 
At first, it's easy to lose your sense of direction, as many streets look the same. But thankfully, there's Nathan Road, the city's main thoroughfare running through the central Kowloon and the length of the city so it's impossible to feel lost when you see this road sign.
Where to stay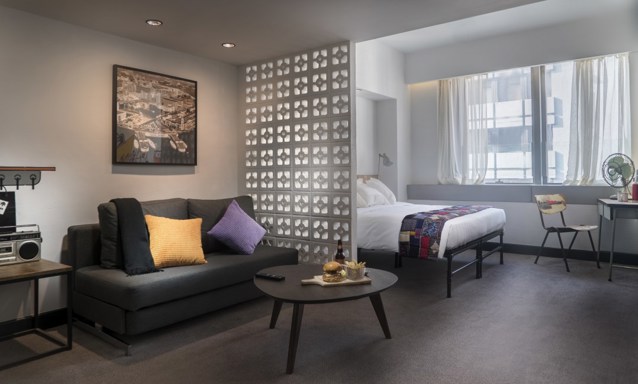 You're spoilt for choice when it comes to accommodation in Kowloon. There's no such thing a hotel "too far away" because of the city's excellent public transport. 
Kowloon boosts many mid-range priced hotels. If you're looking for something stylish, in the heart of Tsim Sha Tsui, Kowloon's primary area, that won't break the bank, then Attitude on Granville is an excellent option. 
It's a stylish boutique hotel, featuring the theme of old Hong Kong. Despite its hustle and bustle location (opposite a major shopping mall)  it's quiet inside and offers an incredibly comfy environment. 
Hong Kong can be known for its small rooms, but at Attitude on Granville, even its smallest room feels spacious. They all offer a glimpse of old school Hong Kong, with themed walls providing a fun atmosphere.  
Attitude on Granville is located right in the middle of Tsim Sha Tsui. 
Across the road is "The One" Hong Kong's tallest retail complex. The shopping is diverse with luxury jewellery and watches, fashion and accessories  hip youth brands, skincare, a premium supermarket, homewares and popular Japanese brands. On the top floor, there's plenty of restaurants and trendy bars which offer great views of Kowloon. These restaurants are so popular with locals, they often have long queues of people ordering their food as they wait for a seat.
THE ONE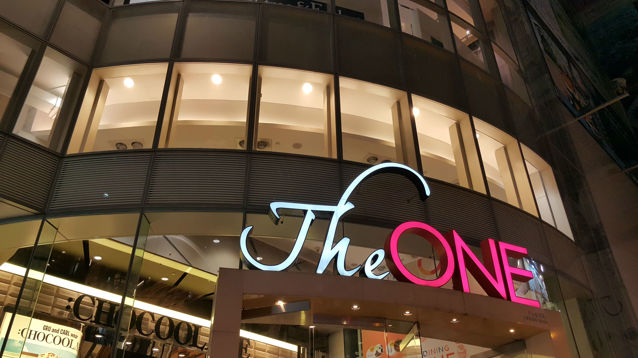 More Shopping
If you love shopping for brands, then Harbour city mall in Tsim Sha Tsui is a great place This retail destination features more than 700 stores, 50 food and beverage outlets and cinemas over four levels. If you're body-clock is still on New Zealand time, that's even better, as you can hit the malls early before the morning rush of locals. It's situated near the Harbour and is about a ten-minute walk from Kowloon central.