BEST CAMERA FOR THE COST
Author

Section

Publish Date

Wednesday, 6 September 2017, 3:29PM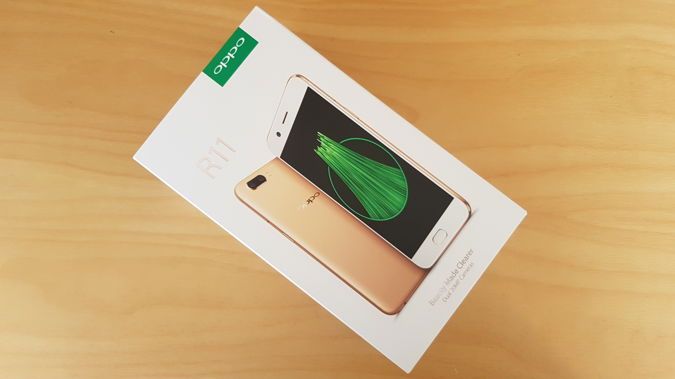 I don't do selfies.
The last thing I want to see online is an image of me.
As result, I've never really made camera quality a priority when it comes to choosing a smart phone.
But some things are just too good to ignore...
There's a reason Oppo labels its handsets "camera phones." As far as sheer megapixel power goes, I'm not aware of another phone that matches up to the Oppo R11.
Not only does the R11 boast the same dual-lens configuration you'll find with the rear facing cameras on the latest top-of-the-line models from Samsung and Apple, the lenses on this Oppo device are even higher specced - at a whopping 20 and 16MP.
What's more, the forward-facing (selfie) camera is also 20MP.
This adds up to an insane amount of photographic fire-power, especially when this phone is literally less than half the price of some of those other handsets.
Of course, none of this cool camera craziness means anything if the rest of the phone doesn't match up. Well I'm here to tell you, given Oppo only arrived in New Zealand earlier this year, now they've definitely moved in for good.
From the moment you pick the R11 up, you can't help but be impressed. It's ultra-light and super-slim, but the metal casing means the phone feels sturdy, not flimsy.
The best, most unique physical feature of the R11 is its natural curve - the rounded back fits into your palm snugly like a phone-shaped glove. Those aforementioned dual-lenses are the only slight blemish here; because the camera is so grunty, it's too large to fit seamlessly into the casing so has a slightly raised edge. This isn't really a negative I suppose, more a feature of this phone's stunning design.
Some people have compared this device's appearance to the latest iPhone, but that's a bit unfair... to the iPhone. The R11 is much better looking, with none of the square, boxy edges you'll find on the Apple device. Everything about the Oppo is bevelled, rounded and curved - even the dual-antenna strip looks more like a racing-stripe than something functional.
Under the hood, the pleasant surprises keep coming. The Qualcomm SDM660 processor provides enough brainpower to push things along at a reasonable pace. 4GB of ram is sufficient to multi-window two apps at once, making use of the R11's ample 5.5inch screen space. 64GB of internal storage seems to be the standard with top-end phones these days, but there's an SD slot to expand this if you need to. However, you may choose to use that slot for a second sim card. The R11's dual sim functionality is easy to access and means you can take full advantage of different plans, or keep work and private phone use separate, in a single handset.
Till now, I haven't been a fan of Oppo's own operating system, ColorOS which is built over the top of the more flexible Android foundation. On the R11 version though, there's a lot more functionality, with a new settings shortcut window you can pull up from the bottom of the screen, giving you instant access to functions like Do Not Disturb which were hard to find on previous iterations.
Still no app drawer though, so you'll be stuck with as many home screens as it takes to fit all your apps on.
The fingerprint sensor (under the home key) isn't just fast, it's lightning. I don't know how Oppo does this, but I'm glad they do.
The 3000mAh battery, while not the biggest available, might well be one of the fastest-charging, thanks to Oppo's VOOC "flash-charging" system which means even if you're starting to run low, plugging in for as little as five minutes can buy you another 2 hours talk time. Oddly, Oppo's still using microUSB rather than the more versatile USB-C connection. That said, I now have so many phone cords and adapters floating around my house this kind of thing makes little difference these days.
But we really have to finish where we started. The cameras are genuinely impressive - even for a guy like me who isn't usually that impressed by cameras. You can choose either the telephoto or wide-angle lens on the back, or do what I usually do and leave it to the phone to decide. The much hyped "bokeh" or blurred-background effect is so easy to achieve with the R11, I used it on everything, making me feel like a real artist.
The selfie camera isn't just high-res, it's packed with more options than a Subway sandwich with everything on it. You can take pics by waving your hand at the phone - ideal for group shots on the end of a selfie-stick. The camera will automatically optimise the shot if there's two of you in it instead of one. But my favourite has to be the filters - not just available for stills but for video too. My Insta feed never looked so nostalgic.
All of this sounds like premium stuff and it really is. From the way it looks, the way it feels to the way it performs and of course, the R11's stunning photos, this is the most fun I've had with a phone for a while. For under $770, it's hard to justify buying anything else.