John Banks loses $190,000 appeal
Author

Section

Publish Date

Tuesday, 21 March 2017, 4:43PM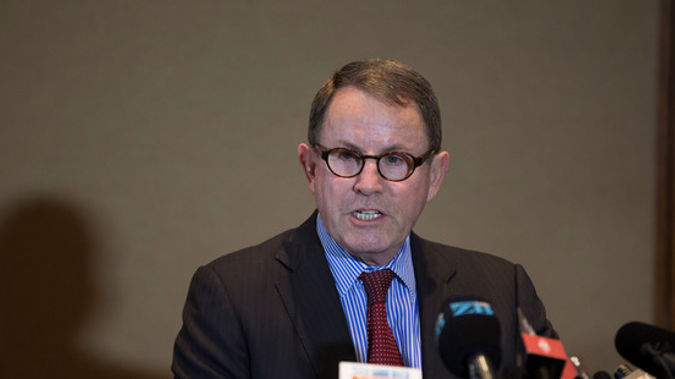 Former Auckland Mayor and MP John Banks has lost a Court of Appeal case to recover legal costs - a decision unaffected by a last minute interjection from Kim Dotcom.
In 2014, Banks was convicted of filing a false electoral return after Justice Edwin Wylie preferring Kim Dotcom and Mona Dotcom's evidence over that of Amanda Banks.
The Court of Appeal overturned that after Amanda Banks tracked down US witnesses who corroborated her story.
John Banks then sought $190,000 in costs in relation to his quashed conviction.
In July last year Justice Wylie in the High Court ruled against costs being awarded, a ruling that Banks' counsel David Jones, QC, appealed.
That application was dismissed by the Court of Appeal, in a judgment released today.
"There is no doubt that important aspects of the prosecution evidence concerning the Megastuff donations have been shown to be wrong," the judgment states.
"That said, we consider that Mr Banks has failed by some margin to establish that this Court on appeal should conclude that a conspiracy to pervert the course of justice by committing perjury is the correct explanation for the incorrect evidence.
"The short answer to this appeal is that nothing has been raised that leads us to conclude the careful and thorough judgment of Wylie J was wrong," the judgment states.
The original case related to donations Mr Banks received from Dotcom for his 2010 Auckland mayoral campaign that were not disclosed on his electoral return and which he claimed were anonymous.
Dotcom's lawyers contacted the Court of Appeal in March this year and made an application seeking leave to intervene in Banks' appeal, after media reports on an earlier hearing referred to claims about Dotcom's evidence.
The Court of Appeal declined Dotcom's application.
"The substance of this judgment means that the concerns underlying Mr Dotcom's application have not come to fruition. Secondly, the application comes too late for this Court to entertain," the judgment states.