The Soap Box: Ardern and English as different as chalk and cheese
Author

Section

Publish Date

Wednesday, 23 August 2017, 5:33AM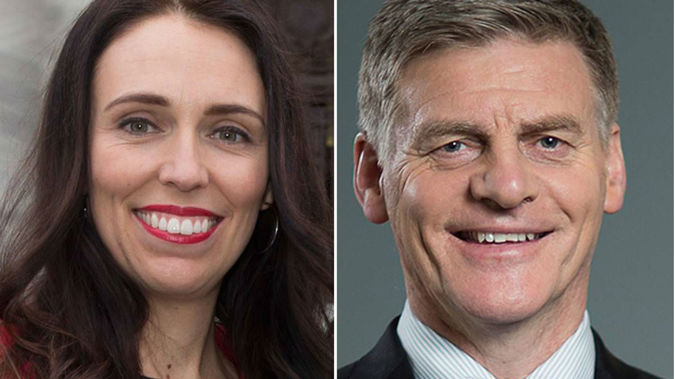 They are as different as chalk and cheese. Jacinda Ardern is most definitely the chalk, more brittle than the man they call the Dipton Drawler Bill English, who in an attempt to show his soft side, told us this week he had bad pimples as a kid and knows what it's like to be an outsider.
Ardern was brought up a Mormon which didn't fit the liberal mindset she turned to, heading the International Union of Socialist International Youth, supporting gay rights and medicinal marijuana law reform. Asked if she's even smoked dope she simply says that she grew up a Mormon and left the church, "so go figure."
Ardern's good at that, leaving the question hanging while English is much more direct, leaving you in no doubt what his position is, particularly on moral issues.
And the difference is hardly surprising, given her degree is in Communications with a bent towards politics and public relations, while his is in Commerce topped off with an Honours degree in English Literature.
So, one's a good spin doctor while the other is a policy wonk. These skills were on display yesterday when they both had job interview with New Zealand Herald panellists. He wants to retain the job while she, starting her fourth week today as Labour leader, wants it.
You, the voter, are the recruitment specialists and the novel interviews have given you a fairly stark choice.
Words spilled out of Ardern's mouth like a torrential downfall. She balked at nothing. Even when she was called "bloody minded", she embraced the label, admitting that broadly fitted the description that she'd bring to the job. She was also happy to be seen as making a "captain's call" when it came to the possibility of introducing a capital gains tax in the first term of a Labour government whereas her predecessor had talked about a longer lead in time.
English came across more as a team man and had to be bought back to what he personally brought to the job - which was experience, and you can't argue with that. The ability to tackle big issues of course goes with the job. But then it was back to the team, because he says it matters.
Added to that team is likely to be the political elephant who wasn't in the interview room but was most certainly forced into their thoughts.
Ardern seemed baffled by the notion that scarier people than her have had to deal with Winston Peters, so how was she going to cope? She did what she's good at, answering a question with one of her own, and was promptly told Helen Clark was scarier than her, and for that matter so too was the woman who ended up firing Peters - the imperious Jenny Shipley who made a nail look soft.
When it came to a role for Winston Peters, Ardern was adamant: Labour will hold the Finance portfolio and the Prime Minister's job. English said National wants the finance job, and even though he wouldn't want Peters anywhere near it, the voters will decide. Chalk and cheese, indeed.