Labour announces plan to revitalise forestry
Author

Section

Publish Date

Thursday, 7 September 2017, 12:15PM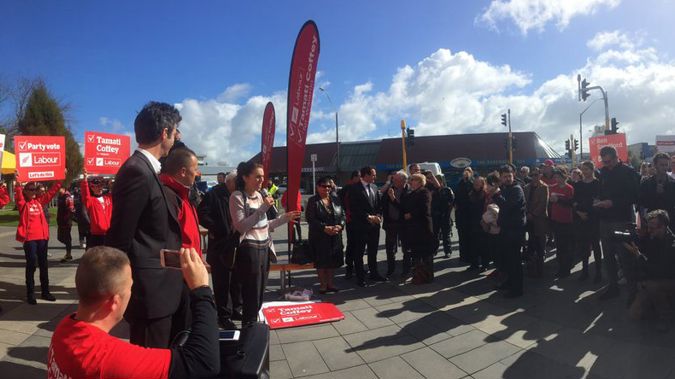 The Government would have first dibs on the wood processed under Labour's new forestry scheme.
Leader Jacinda Ardern has just revealed her plan to revitalise the forestry sector in Rotorua.
Jacinda Ardern says they've been told there is a lack of direction and stability in the forestry sector.
She says 3000 jobs have been lost in wood processing and manufacturing since 2008, while raw log exports have tripled.
The new forestry processing service in Rotorua will replace what's currently all done in Wellington.
It includes giving the Government first rights to purchasing the wood for building.
Combined with pre-fabrication, Labour says this could speed up the building of mid-sized homes by 30 percent.
Owner and chief executive of Red Mill Timber, Marty Verry was on hand to explain how.
"You're prefabricating offsite, and then you come together and are basically screwing it together, so it's much quicker than pouring concrete and welding steel."