Joyce 'just playing with numbers', says Labour
Author

Section

Publish Date

Friday, 28 April 2017, 5:26AM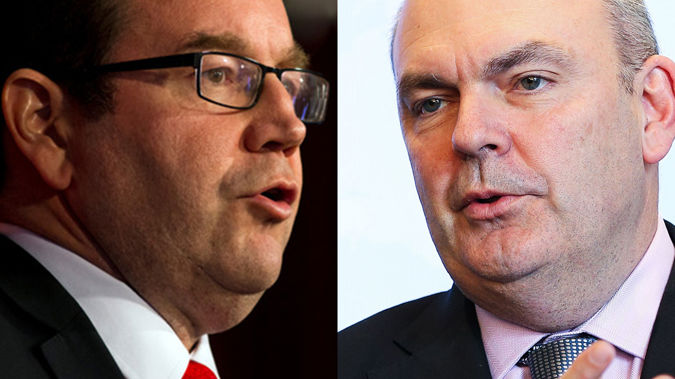 Labour has labelled the government's announcement of $11 billion in new spending on infrastructure over the next four years as "smoke and mirrors".
Finance Minister Steven Joyce says the money is on top of existing projects and $4b of it will come in next month's budget.
But Labour finance spokesperson Grant Robertson says it's an underwhelming response to the infrastructure deficit National has created over nine years.
He says the $11b figure is "just playing with numbers".
"When you peel it all back, what you have is National only promising to spend an extra $300m a year from the promise made in the half-year budget update," he said.
"In fact, it's spending nothing new at all in 2018/19. This is just laughable."
Mr Robertson said the new spending would only be enough to pay for 650 metres of the Auckland's inner city rail link project each year.
NZ First leader Winston Peters described the infrastructure announcement as a further example of National's "bribes and opportunism to try and gain re- election".
"Where have they been and what have they been doing for the last nine years as the population continued to spin out of control." he said.
However, Wellington Chamber of Commerce chief executive John Milford said business welcomed the extra spending.
He said it was essential that the country's infrastructure maintained the momentum needed to enable the economy to continue to grow.
"Business is also encouraged by the greater use of public-private partnerships and joint ventures between central and local government and private investors in helping to drive the new infrastructure."