Calls for deal between Labour and NZ First to be made public
Author

Section

Publish Date

Monday, 27 November 2017, 11:57AM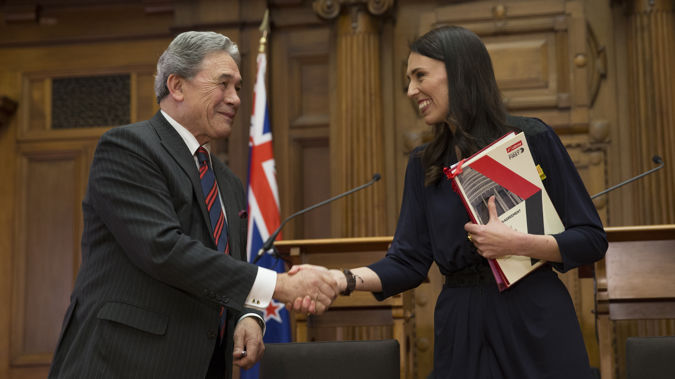 A secret agreement between Labour and NZ First must be released publicly, according to National.
The document outlines how the new coalition government will be transparent and held accountable for its actions.
The deputy Prime Minister Winston Peters told media on coalition-signing day that the document existed, and that it was worked out during negotiations.
An Official Information Act request for that document, filed by Newsroom, has since been declined on the basis it is not public information.
Opposition leader Bill English said that is unacceptable.
He said if the new Government is going to make a big play about being open and transparent then it must release this secret agreement.