Pamper party murderer Anna Browne's dark past laid bare
Author

Section

Publish Date

Friday, 29 September 2017, 10:27AM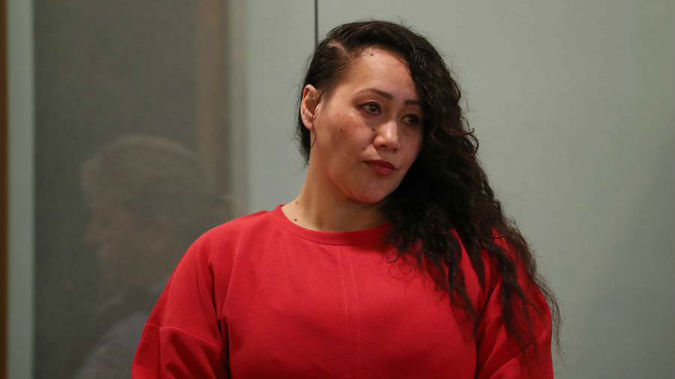 Graphic content warning: Some readers may find this story disturbing.
Pamper party killer Anna Browne has a disturbing history of getting angry and reaching for a lethal weapon. Jailed today for at least 12 years, the NZ Herald has revelaedl two other brutal crimes she committed.
At just 14 years old, Anna Browne attacked a person and stabbed him.
She was initially charged with attempted murder, but wasn't jailed and, soon after, became a teenage mother.
Then, aged in her 20s, she was imprisoned for her part in an attack which left a man with his hand nearly severed by a machete.
Then last year, aged 36, Browne - now a mother to six children and four years out of jail - stabbed a friend to death at a boozy pamper party.
Today, Browne was sentenced to life imprisonment with minimum term of 12 years for the murder of Carly Stewart following a nearly three week trial in the High Court at Auckland.
Following the sentencing, the Herald can now legally reveal parts of the 37-year-old's criminal past - which paint a picture of a violent woman.
Teenage stabber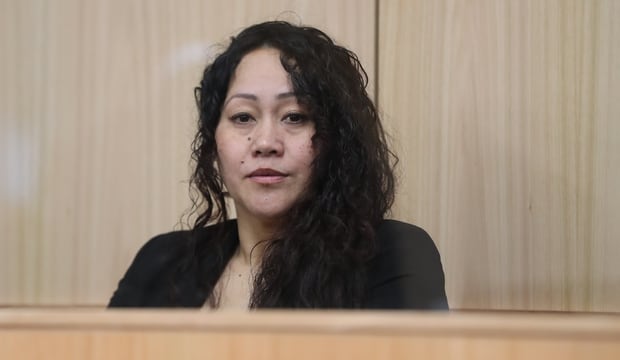 Anna Eiao Browne has a history of violence which included a prison stint for wounding with intent to cause grievous bodily harm. Photo / Peter Meecham
However, the charge was later amended and she pleaded guilty to wounding with intent to cause grievous bodily harm.
Justice Edwin Wylie has suppressed specific details of the historic offending.
Browne's 1995 offending was heard before the Youth Court, which carries several statutory suppression orders.
The judge also suppressed the identity of Browne's co-offender, who was an adult at the time.
However, the Herald can report that the incident involved a stabbing.
Prior to Browne's trial, the Crown attempted to use the 1995 incident as propensity evidence, arguing Browne has an inclination to react disproportionately in confrontations by immediately seeking out lethal weapons.
However, Browne's lawyer Marie Dyhrberg QC successfully argued against allowing the stabbing to be included, and said the issue of the trial was proving murderous intent.
Dryberg told the court today she was also involved in a professional capacity with the 1995 incident.
Justice Simon Moore ruled against having the evidence introduced before the jury due to a risk of prejudicing Browne's fair trial rights and suppressed his decision and Browne's criminal history until today.
Violent crime continues
Ten years later, when Browne was in her mid-20s, her offending continued.
She was sentenced to nine years' imprisonment in January 2005 for wounding with intent to cause grievous bodily harm.
The Herald understands the offending occurred after Browne had a dispute with a group who had scared some of her children.
She responded by gathering a posse of supporters for a revenge attack.
Browne's partner was armed with a machete and attacked one of the men.
A Herald story reported that the machete attack on January 23, 2004 left a 26-year-old Otara man with his right hand almost severed.
Browne orchestrated the attack and acted as a getaway driver, the High Court heard today.
Her partner was also jailed for the attack.
A Parole Board decision, obtained by the Herald, said apart from some "lower end" misconduct, Browne's behaviour in prison was "very satisfactory".
She had also been charged and pleaded guilty to being a party to a theft, and was sentenced to a one-month term of imprisonment which was served concurrently.
However, the Parole Board noted Browne had issues with abuse of alcohol and drugs.
"She described herself as an alcoholic in the past," it said.
"She says that she is still conscious of that and that every day she has to remind herself of it. She seems to have been free of these things for some time now."
The Parole Board decided that with appropriate conditions Browne would "not be an undue risk to the safety of the community".
"At the time of her offending, she was leading a lifestyle which was involved in highly unsatisfactory and aberrant behaviour. She has settled a great deal since then," they said.
"The baby's birth of course will provide another grounding point for her and she will not lack for support in that care over the future."
It is understood Browne is a mother to six children, aged from 2 to 23.
She was released from prison on May 14, 2012, but under several "special conditions", including attending any counselling deemed necessary by her probation officer.
She was ordered to have a psychological assessment and complete any treatment recommended, while also prohibited from taking or possessing alcohol or illicit drugs.
Her partner, who was also on parole, was described as doing "extremely well".
"Their relationship is to continue and we have no information that [it] is an unsatisfactory one. It seems to have been one of long standing," the Parole Board said.
"It would be unrealistic at this stage to try and impose conditions around it but we leave it for others who are monitoring and supporting Ms Browne to ensure that [it] is a safe relationship for her."
After being released, Browne worked in sales and labouring jobs and lived with her partner of 20 years in the suburb of Clover Park.
She also has several convictions for dishonesty offending.
Pamper Party Murder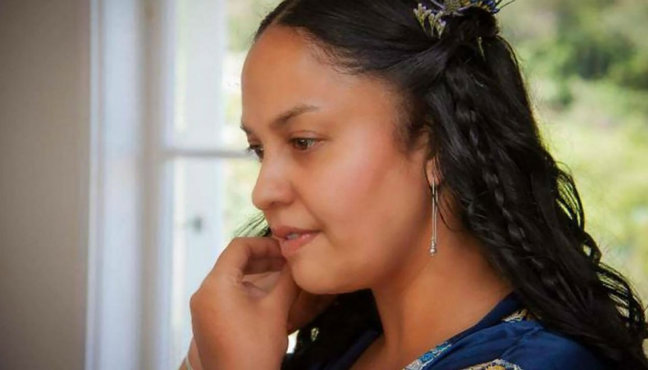 Carly Stewart died after Browne plunged a large butcher's knife into her face. Photo / Supplied
But Browne's attacks continued.
There were bottles of bourbon and vodka, snacks and guacamole on October 15 last year.
Nine women had gathered for the pamper party at Emmanuelle Sinclair's Te Atatu home.
They all knew each other and many had been friends since their school days.
They started arriving just after midday for an afternoon of pampering and drinking.
But as the party progressed, Browne became increasingly "aggressive and irritated" with others.
Her agitation brewed and she started abusing guests before others intervened, witnesses testified at trial.
Women at the School Rd house described how Carly Stewart dominated, intimidated and scared Browne, who was also saying "rude things".
"You f****n disrespectful b****, my nieces are f****n here," Stewart yelled at Browne.
"We had a fight, we had a real tussle, the drawers were pushed over straight into the bedroom wall," Sinclair told the court.
"Anna hit Carly, both had a hold of each other, hitting each other ... they were tussling.
"At some point me and Carly had said between us 'what was she on?'"
There were no drugs, just alcohol, at the party, Sinclair later added.
Stewart and Browne avoided each other until about 4pm when Stewart was relaxing in the lounge.
But Browne moved into the kitchen and found the largest knife she could.
"Out of the corner of my eye I saw Anna come into the dining room," witness and Carly's cousin Patricia Stewart said.
"She had her hands behind her back.
"She had a look about her, I could sense something was about to happen."
Fixated on Stewart, Browne walked straight towards her, in what Browne's lawyer described as a trance-like state.
She then raised the knife and plunged it deep into the left side of her friend's face.
"I could see her removing - the knife coming out - and I could even hear it," Patricia Stewart said.
"She stabbed Carly, and then just walked back out, she was just staring at Carly."
Witness Corrin Phillip, affectionately known as "Little Corrin", said Browne hid the knife.
"We were family and all standing next to each other, and we didn't know - we didn't know," she said.
Stewart died from uncontrollable blood loss.
After the stabbing, Browne ran down School Rd, leaving Stewart bleeding to death in the middle of the lounge.
She later returned and was greeted by a host of police officers.
"Why? I haven't done anything," Browne said when she came back to the two-storey home.
"What's happened? I've done nothing."
Dyhrberg attempted to argue during the trial that her client was suffering from an "automatism" and acting unconsciously.
However, trial judge Justice Wylie told the jury to ignore the automatism claims.
Pathologist Dr Thambirajah Balachandra, who performed Stewart's autopsy, said a vein in Stewart's neck was severed as the knife cut deep enough to hit the right side of her throat.
He estimated the wound to be about 11cm deep.