Kiwi missing in Bali after trying to rescue girlfriend named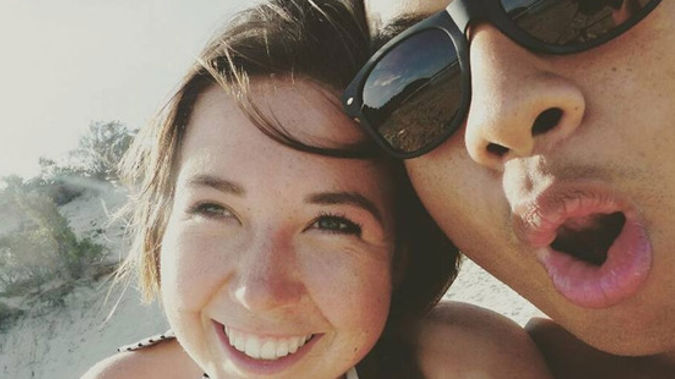 UPDATED 10.35am A New Zealand man is missing in Bali after trying to rescue his girlfriend hit by a rogue wave when taking a selfie on the edge of a cliff.
Balinese media outlet Tribun Bali has named Kiwi Temson Junior Simeki, 23, as missing after trying to save his German girlfriend Leonie Hafke, 20.
He was among three people taking photos at the Angel Billabong tourist spot when the wave hit on Monday morning, according to local police.
Simeki's girlfriend was knocked into the sea and the Aucklander jumped in to save her.
However, he disappeared and the woman was rescued by an Australian snorkeller.
The search for the New Zealander was called off in the afternoon and will resume this morning.
A spokeswoman for the Ministry of foreign Affairs and Trade said they were looking into the man's disappearance.
"The ministry is providing consular assistance to the family of the New Zealander, and as part of this the New Zealand Embassy in Jakarta is following up with local police.
"For privacy reasons the ministry will not be providing further details."