Kiwi filmmaker confronted by his own doco's villain
Author

Section

News,

Publish Date

Sunday, 19 June 2016, 7:13AM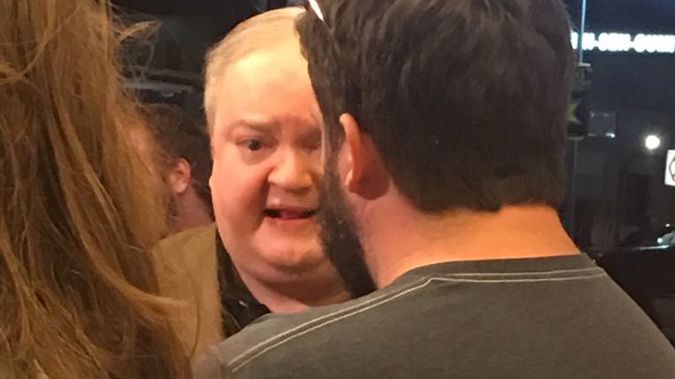 Kiwi filmmaker Dylan Reeve came under fire last night from the man at the centre of his Tickled documentary, who burst into a US screening of the film and accused Mr Reeve of lying.
The man, understood to be David D'Amato, brought to a halt a question and answer session on the professional tickling documentary at the Nuart Theatre in Los Angeles.
LISTEN: ZB's movie critic Darren Bevan reviews Tickled 
He claimed Mr Reeve and the documentary's co-creator David Farrier, used recorded information from a subject that they agreed not to.
The man was booed by fans in the awkward standoff which was broadcast live on Facebook, prompting a flurry of postings on social media.
david d'amato has left the LA evening premiere of TICKLED at the nuart (photos via @dylanbland) pic.twitter.com/u16cR7ViLc

— David Farrier (@davidfarrier) June 18, 2016
Despite receiving rave reviews around the globe the documentary about the strange world of competitive tickling has attracted much controversy and two lawsuits.
Former New Zealand journalist David Farrier and his co-director Mr Reeve are being sued for defamation over the investigative-style film.
Mr D'Amato, son of late New York insurance lawyer George D'Amato, reportedly made the legal threats against the duo, resulting in the pair hiring American lawyers to defend the case.
Today's heated argument comes just days after a website was launched to discredit the documentary, calling it a "liarmentary".
It's thought another subject of the film, Kevin Clarke, is behind the site.
Tickled, Mr Farrier's first film, premiered at the prestigious Sundance Film Festival and was soon picked up by both HBO and Magnolia for the North American market.