Emily Blunt appears as Mary Poppins outside Buckingham Palace
Author

Section

Publish Date

Sunday, 2 April 2017, 9:14PM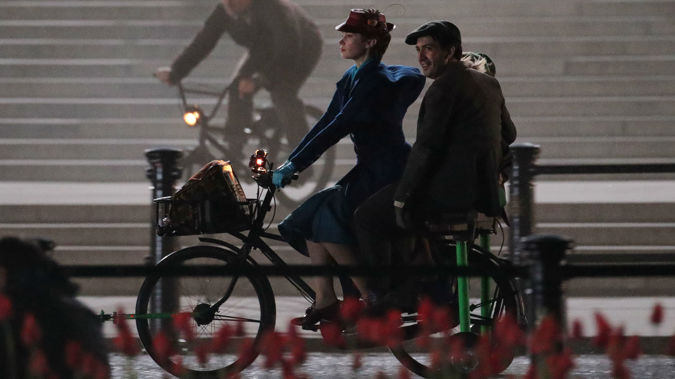 Emily Blunt has appeared as Mary Poppins in front of Buckingham Palace ahead of the return of the magical nanny in a new film.

The award-winning actress was photographed on the set of the movie in central London riding a bicycle with co-star Lin-Manuel Miranda perched on the back.

34-year-old Ms Blunt will replace Julie Andrews in the title role in Mary Poppins Returns.
It's a follow-up to the 1964 film and is due for release on Christmas Day next year.