LUMO Energy Reimagined
Author

Publish Date

Sun, 1 May 2022, 5:00am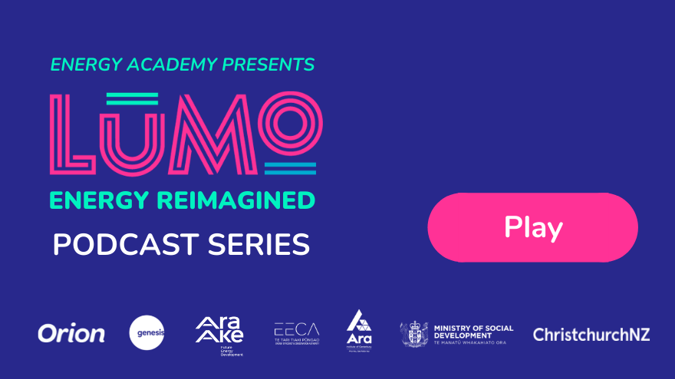 LUMO Energy Reimagined
Author

Publish Date

Sun, 1 May 2022, 5:00am
Newstalk ZB is proud to sponsor LUMO Energy Reimagined. As the world gets warmer and the tech gets cooler, what role will energy play in our sustainable future?
Not only will Newstalk ZB Canterbury Mornings host John MacDonald be chatting to key speakers on air, but make sure you also tune in to the LUMO Podcast Series to explore new thinking at the edge.
Conversation themes include humanity and energy, the solar debate, future skills, community ownership, democratisation, the new energy narrative, energy tomorrow and breaking the system. Tackling the big ideas shaping the future of energy requires the minds of all ages, disciplines, cultures, leaders and influencers.
LUMO doesn't stop at conversation either; You can take action on the LUMO364 platform. If you're interested in connecting and collaborating with others who are passionate about energy or a decarbonised future, apply for a sponsored LUMO364 membership here.
Thanks to all the LUMO Energy Reimagined partners: Orion, Ara Ake, Genesis, EECA, Ministry of Social Development, Ara Institute of Canterbury, Northpower, ChristchurchNZ, Shades Arcade, Connetics, Future Architecture of the Network, Young Energy Professionals Network.
For more details, visit: energyacademy.co.nz/lumo