The Soap Box: Peters back at the bach
Author

Publish Date

Fri, 27 Feb 2015, 8:01PM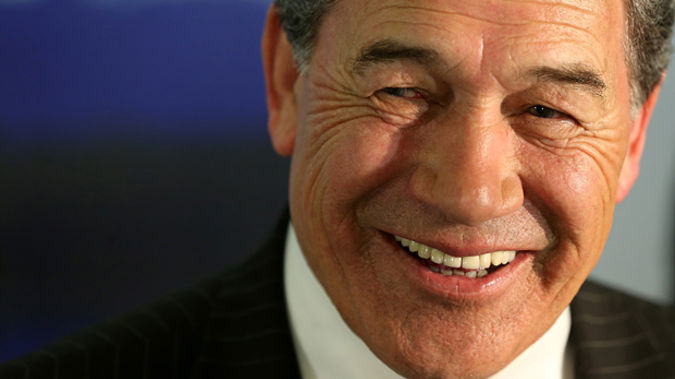 The Soap Box: Peters back at the bach
Author

Publish Date

Fri, 27 Feb 2015, 8:01PM
The next month will see Luigi Peters doing what he likes to do best, spending quite a lot of time at his bach in the Hokianga. It'll become the headquarters of his campaign to win the blue ribbon seat of Northland.
He was born there almost 70 years ago and when it's put to him that he's surely a bit long in the tooth to be out running in the by election, the pearly whites are flashed and he tells you he's got a full set of them and they're all his own.
In fact Luigi cut his political teeth in Northland when, 40 years ago, he unsuccessfully stood for National in the Northern Maori seat. That's when he believed in the Maori seats, it's also when he believed in the National Party.
But 40 years is a long time in politics and now he believes in his own party which essentially means he believes in himself and he's backing himself to severe the Tory's 45 year stranglehold on the electorate which has come up for grabs since Mike Sabin suddenly quit the seat after it was revealed he was being investigated by the cops.
So it's game on and with Parliament in recess this week, they'll be combing the electorate looking for votes for March the 28th.
Declaring his candidacy Luigi constantly referred to himself with the royal we which led to him being asked whether he was actually standing. Make no mistake about that, even though his party didn't even field a candidate there at the election last year, it's their cause celibre this year.
Luigi says they may not be able to change the Government, but a loss will make them change the way they think, and he's right about that. It'll increase the power of their support partners and if you have any doubt about that, think of why they didn't have a vote on sending troops to Iraq last week, without Northland they didn't have the numbers.
So Labour would do well to think about cutting him a deal in a seat. Their candidate doesn't have a bolter's show of winning and New Zealand First managed to come third in the party vote there at the last election.
Peters is a wily old campaigner, he knows how to make them sit up and take notice. As he said he doesn't come with L plates, there are few more experienced in the business of politics than him and if anyone can break the stranglehold, he can!