The Soap Box: Past year in politics has been totally unpredictable
Author

Section

Publish Date

Monday, 18 December 2017, 5:19a.m.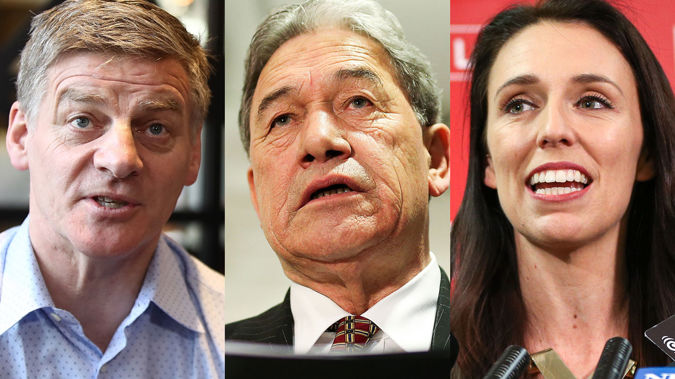 If nothing else this past year in politics has been totally unpredictable. No insider knowledge could have dreamt up where we'd be a year on from John Key's sudden decision to quit the most coveted job in politics, without it would seem any good reason, other than he'd had seen and done enough.
He was well rewarded for his effort of course with a knighthood that was his for the asking, and he did plenty of that in a light hearted way, but he was deadly serious. For months the rumour mill went wild with sex, drugs and rock 'n roll scandals being suggested as the real reason for his resignation, all batted off by Key with his natural good humour.
Even though there were plenty of hands that went up for the job, the obvious choice was Bill English, who'd coveted it for years but suppressed his urge in due deference to the highly entertaining and enormously successful Key.
English was as different to Key as his Deputy Paula Bennett is to him, although the mismatch with the Westie is much more stark.
But the stage was set for a humdrum election battle between Andrew Little and Bill English but then whammo, a woman called Metiria Turei had a rush of green sludge to the head, and in a publicity seeking exercise in July, admitted to ripping off the welfare system as a young mum. There was nothing that came close to remorse because she insisted she was drawing attention to the down trodden and desperate and the lengths they had to go to to make ends meet.
Initially, she would have felt she'd made the right call, the headlines howled and the opinion polls responded, giving the The Greens 15 percent, they were on their way to the power that had eluded them from the beginning. But in reality this was the beginning of the end, for her and almost for her party. They'd taken support from Labour, which was in a downward spiral while New Zealand First was looking skyward, coming within a percentage point of knocking Little and Labour off the perch.
But then the grand plan began to unravel with Turei's political toolbox found to be empty of the implements needed to build success. It was instead full of damaging whispers that in the end made her position untenable, but not before she caused the party to fall apart as they cannibalised each other.
It was too late for Little to recover though, he fell on his rusty sword, elevating the reluctant Jacinda Ardern to the leadership. The voting public barely had time to draw breath, to recover from the shock, which left Bill English gulping for air.
The stale had turned into the sublime for Labour, Jacindamania was born and the rest of them were history.