The Soap Box: MPs' pay move will have public sector nervy
Author

Publish Date

Mon, 2 Mar 2015, 7:22PM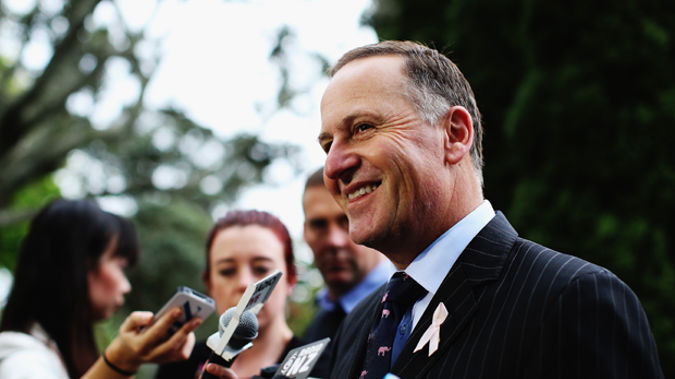 The Soap Box: MPs' pay move will have public sector nervy
Author

Publish Date

Mon, 2 Mar 2015, 7:22PM
'Teflon John' Key would be one of the few Prime Ministers in New Zealand's history who doesn't need his almost $8700-a-week pay packet.
Indeed, he tells us he gives a lot of it away - which of course it easy to do when you're worth a cool $50 million.
Last week's $24,000 a year pay rise for him was embarrassing, so when he turned up to meet with his Cabinet colleagues for their weekly cuppa, he was like 'The Grinch Who Stole Their Pay Packets'.
Key told them to forget about their windfall, which was to have been backdated to last July. They were going to be treated the same as public servants and would get a pay rise of between one and two percent - like it or lump it.
With their future in his hands, they had no choice. They had to like it.
And that goes for the backbenchers as well - not that they'll have a say in it. They'll be forced to vote along with The Grinch when a law taking away their pay rise will come before Parliament in a few weeks time to be passed under urgency.
And the back pay they will have propping up their bank accounts will have to be paid back.
You'll be hard pressed to find an outraged MP though simply because it wouldn't be a good look. Many of them will be privately fuming that the man Mickey Cullen once called a 'rich prick' is now determining what they should be paid.
Others will be concerned that if you pay peanuts you'll get monkeys. It's true that for many MPs, their salary is more than they could ever have hoped to earn. For others, like Key, the pay's a pittance.
Father of six, 'The Dipton Drawler' Bill English controls the purse strings of the biggest company in the country, The Government, and yet he'd be paid only a fraction of what his former junior colleague Simon Power will now be stuffing his piggy bank with over at Westpac.
And it was that sort of inequity, on a smaller scale, that the Remuneration Authority, which is independent of The Beehive, was attempting to sort out. That was essentially the job that was required of it by law, but that law's now going to be changed to reflect the movement in the general public sector pay rates, currently at around one percent.
You'd think the unions would be popping their bottles of Tui on the strength of the politicians' generosity. But they're not, and with good reason. The public sector is about to begin pay negotiations with the Beehive and the politicians have now finally led by example.