The Soap Box: Māori issues in the middle of a Coalition tug-of-war
Author

Publish Date

Wed, 12 Sep 2018, 6:37AM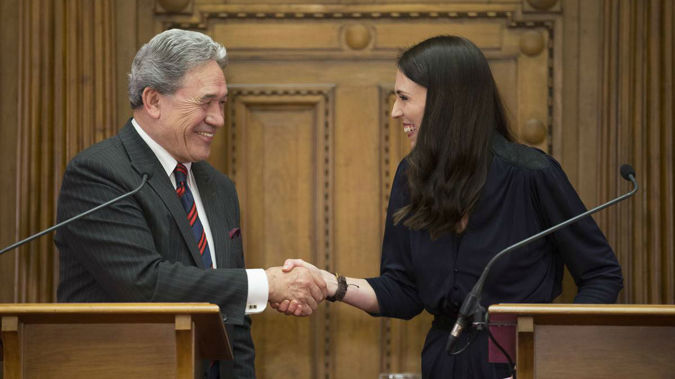 The Soap Box: Māori issues in the middle of a Coalition tug-of-war
Author

Publish Date

Wed, 12 Sep 2018, 6:37AM
One of the biggest problems for this Labour-led Government is appeasing so many vested and contrasting interests.
There are the trade unions and their demands for a return to collective bargaining, leaving the boardrooms bristling.
There are nurses, teachers and police officers all expecting a piece of the action from a party that's usually more sympathetic to them than the other lot.
There are Māori who have all come home to Labour expecting to have a comfortable co-existence for the foreseeable future.
And then there are the political parties to appease, The Greens are largely out of the ring, pottering around on the sidelines setting unrealisable targets and pillaging plastic.
And then there's New Zealand First which is by far and away the most powerful, a bit like a lightweight boxing with, and usually scoring a knockout, with a Labour heavyweight.
Leader Winston Peters finds it hard to disguise his disdain, be it in foreign affairs, law and order, refugees and now a new Māori Ministry which given his previous views, he won't have a bar of and neither will his Māori sidekick from the North Shane Jones.
Curiously there were none of his MPs at the heavily orchestrated photo-op around the Cabinet table to launch the Crown-Māori Partnership portfolio. But their reactions said it all, Peters described it as a work in progress while Jones asked what's up with the Ministry charged with Māori wellbeing, Te Puni Kōkiri and why is it still there? The Minister in Charge of it Nanaia Mahuta is apparently off looking for the answer.
And there's another battleground being laid by Peters, his promise of a binding referendum on the future of the seven Māori seats. It's the last thing Labour wants given that it's just got them back.
But Peters says if they want his party's support on their bill to entrench Māori seats, aimed at keeping them as an electoral option forever and a day, then they will have to agree to an amendment to their entrenchment bill.
Parliament's legal eagles say that can't happen, one issue is quite distinct from the other, you can't just tack a referendum amendment on the bill currently being considered. It would be unconstitutional.
Peters' response? Parliament is the master of its own destiny.
Yeah well, the official parliamentary position on that is, if everyone agrees, then they could possibly pull it off, or if Parliament's boss The Speaker deems it to be acceptable, then it's possible but it's impossible to see that happening.
There is another way, a motion to widen the entrenchment bill to allow for the referendum clause which would take a majority vote. Again unlikely given the issues are diametrically opposed.
But that's coalition Government that clearly takes more than a communications degree to manage.