The Soap Box: Forgotten electorate suddenly important
Author

Publish Date

Mon, 9 Mar 2015, 7:09PM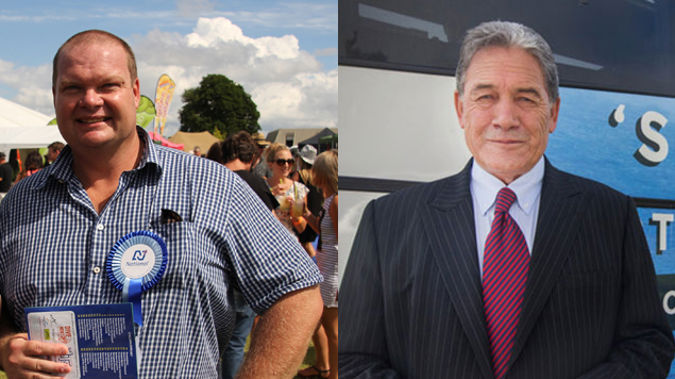 The Soap Box: Forgotten electorate suddenly important
Author

Publish Date

Mon, 9 Mar 2015, 7:09PM
The forgotten voters of Northland have now realised what it's like to finally be remembered.
The single lane bridges strewn across the impoverished electorate are suddenly too narrow and even though the locals have been moaning about that for years the Beehive's finally found its ears. Up to seventy million bucks will be spent over the next six years replacing ten bridges.
The lard was overflowing from the pork barrel when the bung was taken out of it in the electorate by the appropriately named Transport Minister Simon Bridges alongside the beaming Tory candidate Mark Osborne who immediately took the bridge building credit, saying he'd been campaigning on it. Given that he's only been campaigning for a week now it just goes to show how effective he can be.
So Luigi Peters may get his wish, Northland could become the Florida of God's Own. Given the American sunshine state is God's waiting room, he's just the man to make it happen, given his last electorate, Tauranga, now has more Zimmer frames and hearing aids per capita than the rest of the country.
In reality the bridge building exercise was signed off by Cabinet only last week and is part of a suite of lollies that are going to be thrown at the forgotten electorate.
If Luigi hadn't entered the race and wasn't doing so well it's doubtful the bridges would have been announced, or even provided for during this term of Government. So in reality Luigi himself can lay claim to the bridges and he no doubt will.
But Teflon John Key makes no bones about offering incentives to the Northland voters. He proclaims that's what elections are all about, the exchange of ideas.
True, but Osborne's the only candidate in this race who can, with the help of his new found Beehive buddies, turn those ideas into reality. So he has a distinct advantage, or does he?
If Peters won the electorate, National would be like the four star General being stripped of a star. The power would still be there but there wouldn't be so much authority when it comes to issuing the policy orders.
And imagine National's desperate fight in 2017 to win back the electorate. It'd make the lollies being offered now look like gob stoppers!