The Soap Box: Could the flag be Key's lasting legacy?
Author

Publish Date

Fri, 13 Mar 2015, 8:09AM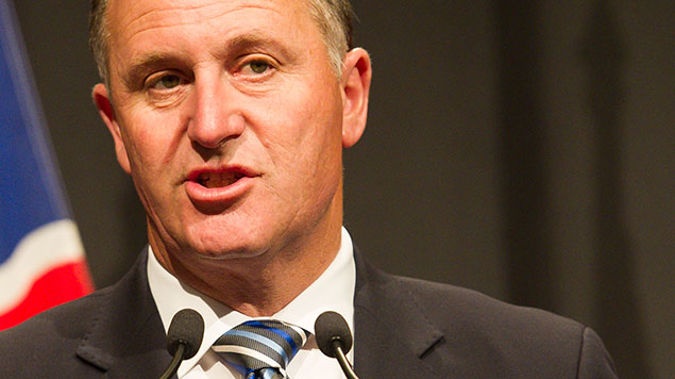 The Soap Box: Could the flag be Key's lasting legacy?
Author

Publish Date

Fri, 13 Mar 2015, 8:09AM
One thing Teflon John Key will never be able to lay claim to is an ideological bent. He won't be remembered in history as a leader who made his mark by changing the direction of our country, other than keeping it on an even keel throughout turbulent economic times, albeit by wracking a debt mountain in the process.

Key will be remembered as one of the most popular Prime Ministers of our time, mainly because he's seen as one of us, warts and all.

It's his self deprecating sense of humour that's his greatest asset. In that sense he's not unlike Big Dave Lange, who was forever having a laugh at himself, joking that once he got out of politics he'd be opening a hamburger bar in Wagawaga and once, when stopped by a reporter asking if he could have a word, shot back "Wombat" before taking his leave.

Key might not be as sharp-witted but he does have a similar sort of appeal, turning smart phone selfies with anyone who gets alongside him, into an art form.

But while Lange will be remembered for presiding over Rogernomics, which did change the face of this country's economic foundation after years of living in the Muldoon pressure cooker. What will Key be remembered for, not that he's planning to shuffle off anytime soon?

It's likely to be linked to a piece of legislation which had its first reading in the bear pit late yesterday, the New Zealand Flags referendums bill.  

It's hardly an original idea, to change the New Zealand flag, to get rid of the archaic Union Jack and finally cut the apron strings with the Mother Country.    There have been many who've campaigned for change over the years but Key's the first Prime Minister to buy into it, and it doesn't come cheap, not much change out of thirty mill.

You will have the chance to be part of that history, if you're handy with a pen and pencil or a paintbrush and canvass. Anyone can submit their idea for a new flag with the four best designs going into the first postal referendum by November or December this year. The favourite design will then go to a run off with the current flag this time next year, and if it wins then, hey presto, we'll be hoisting it shortly thereafter.

Design is not Key's strong point with him, originally favouring the silver fern on a black background, too close to the ISIS colours, which would have caused a great deal of confusion with our troops in Iraq.

But at least it'll be his lasting legacy, even if he was a little devoid of ideas himself!