The Soap Box: Alcohol sponsorship removal almost draconian
Author

Publish Date

Wed, 17 Dec 2014, 7:32PM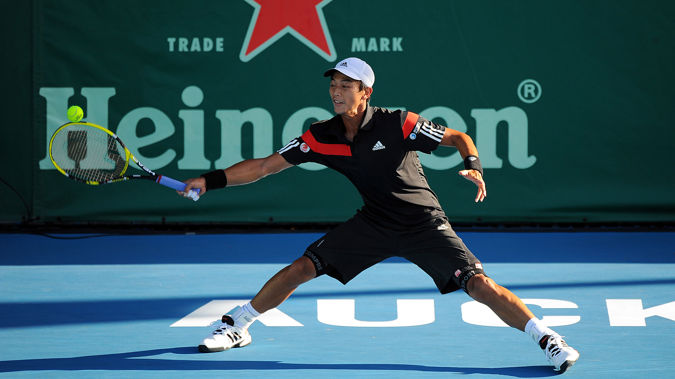 The Soap Box: Alcohol sponsorship removal almost draconian
Author

Publish Date

Wed, 17 Dec 2014, 7:32PM
It seems we like the idea of an 'out of sight, out of mind' culture in God's Own.
We've already done it with tobacco after a long, protracted fight with the 'baccy barons', who had a measure of support from the then-Parliamentary Speaker Peter Tapsell and other Maori leaders, who dared to say that no more than three ciggies a day could do more good than harm.
Tapsell, a former surgeon, is no longer around to argue the toss, but he created a storm at the time and was accused of being a health heretic.
Those trudging into the local dairy after seeing in the millennium were greeted with death warnings on cigarette packets, which were later updated to grotesque photos of rotting eyes, teeth and lungs which made bringing out a pack at a dinner party out of the question.
Ten years ago, smoking was outlawed in all the fun places like bars, restaurants and casinos and tobacco products had to be hidden away in supermarkets, dairies and tobacconists.
Try and buy an expensive Cuban cigar for a gift and you could be forgiven for thinking you could only buy them from a catalogue, because that's what you're shown. You're not allowed to see the actual article until you've committed to buy one and then they'll rummage below the counter and produce the product.
Now, this seems rather draconian but smoking is beyond doubt a real health hazard and the less of it that's done the better. But now the powers that be are looking at liquor and whether booze barons should be able to advertise their product and sponsor sporting events and clubs, even though a forum set up by the Beehive two years ago acknowledged there's no drinking culture in this country.
In fact, they should have said most people have a tipple in a responsible way but we all should beware of the minority dictating to the majority.
A ban that's being contemplated here has been in force in a country awash with wonderful wine, France. Since the ban, drinking's become more of a problem there. 
And once they've done their bit with booze, where's the next point of call? Obesity a growing problem here, what about fast food, the source of gluttony?
They'll be salivating in the Beehive at the very prospect, a fat tax applied to those feeding the food junkies - just what the doctor ordered.