Game on: Auckland mayoral race pits Goff v Tamihere
Author

Section

Publish Date

Sunday, 3 March 2019, 3:01p.m.
Phil Goff and John Tamihere are the two main candidates with their hands up for the Auckland mayoralty. (Photo / NZ Herald)
Auckland Mayor Phil Goff today launched his bid for a second term, pledging to continue "building Auckland's Future" but providing no new policies and little in the way of detail behind the slogan.
"There are hard decisions that must be made over the next three years. None of it is easy. The challenges are immense," Goff told Labour MPs, councillors and other supporters at the Mt Albert Memorial Hall.
In an exclusive interview with the "Herald" before the launch, Goff said general rates would increase by 3.5 per cent a year in his second term - an increase on the 2.5 per annual cent rate rises in his first term.
The Mayor said he aimed to keep rates low in his first term against all the challenges and pressures on the cash-strapped council, but his long-term budget set rates increases of 3.5 per cent in his second term, which he would stick to.
Goff told The Weekend Collective that over the last three years, Auckland has had the lowest rate increases across any city in New Zealand.
He said the council consulted with the public about the next 10 years and the amount of investment needed. 
"The feedback that we got was in support, and almost all councillors voted for it in favour of, a 3.5 per cent general rate increase going forward."
He says it would still make our rate increases amongst the lowest in the country. 
Goff says that you could have no rates increases, but then the city's infrastructure would remain stagnant and traffic would not improve. He says that the rest of the country can't pay for Auckland's problems. 
"We've got to put our share in, and we equally expect from the Government to have their matching share to tackle those problems."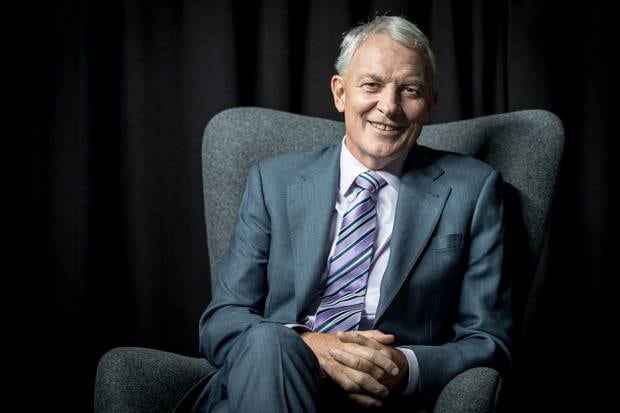 Phil Goff hopes to win a second term as mayor. (Photo / NZ Herald)
Goff is placing trust at the centre of his campaign as he squares off against former Labour MP John Tamihere with former National MP Chris Fletcher as his running mate.
"This year's mayoral election is about who Aucklanders trust with the job of building the future of their city, and whose values and vision best matches up with their own," Goff said.
He said he would be standing on his merits, integrity, skill, experience and trustworthiness.
Tamihere has "welcomed" Phil Goff's announcement that he is seeking a second term but labelled him "a puppet for central government". Goff is standing as an independent with the endorsement of the Labour Party.
On Goff's announcement, Tamihere said Goff had "stumbled" on a decision to seek re-election and claimed the incumbent was a "reluctant" candidate.
"It's game on. I've been waiting for Phil to make up his mind and I'm glad he has finally come to a decision," he said.
"Auckland desperately needs strong leadership and that's why I've committed to being Mayor for three terms if I am elected."
Tamihere said there were huge problems in Auckland that Goff had "totally neglected".
"In fact, they've got worse under his lack of leadership – and it's time we got these issues out in the open and got them sorted," he said.
He told the Weekend Collective that he is a viable candidate there is deep dissatisfaction about leadership in the city.
Tamihere said council spending and debt levels were also "out of control" and there had been huge cost blowouts in infrastructure projects.
"And Phil's the only mayor in New Zealand that has imposed new petrol taxes on his own people.
However, Tamihere says that he cannot say that he will scrap the regional fuel tax.
"I've got to get the mandate and the votes of Aucklanders in order to have that conversation with the previous Government. I've got to go back down to Wellington re-negotiate." 
He says there is no other region with a such a prejudiced tax against it. 
John Tamihere and running mate Chris Fletcher will challenge Phil Goff for the Auckland mayoralty. Photo / Michael Craig