Francesca Rudkin: We have the same conversation every time there's a Covid scare
Author

Publish Date

Sun, 27 Jun 2021, 5:04PM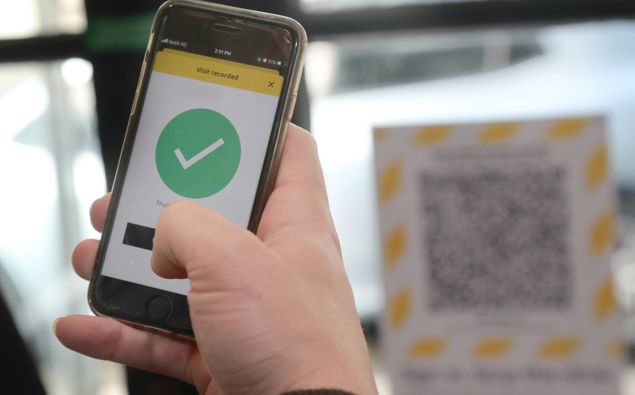 Francesca Rudkin: We have the same conversation every time there's a Covid scare
Author

Publish Date

Sun, 27 Jun 2021, 5:04PM
Wellington's Covid scare has dominated headlines this week, from 'Deadly virus could be anywhere in New Zealand after Sydney man's weekend in Wellington' to 'Government too complacent and bubble settings need to change'.
I think all the experts in those stories have been right; their concerns, their assessments, spot on. Clearly, the pause in the Trans-Tasman bubble for three days is an indication of just how concerned the government is about this Delta Variant.
But for some reason we keep getting lucky – or something - here in NZ.  
A week after a Sydney visitor with the highly transmittable Delta variant had a fabulous weekend in Wellington, not one case has so far been found.
However, in Sydney, this virus was passed between two people who fleetingly walked past each other in a mall.
It would be easy to say moving Wellington to alert level 2 this week was overly cautious – there were no community cases, but there will be an impact on business and individuals.
But I'm not sure we have a choice unless we can identify the 10-20 percent of people who are super spreaders. The next person who slips into the community with Covid could be a very effective transmitter; you only have to ask those in Melbourne or Sydney whether it's worth the risk.
One thing that strikes me how whenever we have a scare the conversation is the same. Not enough people are using the Covid tracer app, it takes too long to get testing stations up and running, Healthline isn't prepared for a surge in calls, and there's mixed communication about who should isolate and who should monitor themselves.
Obviously, we don't have a small army of people sitting around twiddling their thumbs waiting for the next potential outbreak so they can spring immediately into action. We know it takes time to get testing stations and Healthline up-and-running to capacity – but it sure looks like a scramble. 
But most likely why we may have gotten away with no community cases this week is the efficacy of the vaccination. As some experts have said, maybe just one immunisation can reduce the viral load, meaning our visitor wasn't so infectious.
This is excellent news, as our vaccine program also looks like a muddle.
The inconsistencies in how each DHB is handling the Covid 19 vaccine rollout is concerning many but more important is that we just don't have the vaccine in the country. As we look towards our July shipment, I imagine lot of fingers and toes being crossed at the Ministry of Health.
In the meantime, as we hope we make our vaccination deadline at the end of the year, the Wellington experience reminds us that how the rest of the world is progressing with their vaccination programmes is just as important as what happens here at home.