Francesca Rudkin: How a documentary has taken the edge off our Covid experience for me
Author

Publish Date

Sun, 12 Dec 2021, 9:51am
Follow the podcast on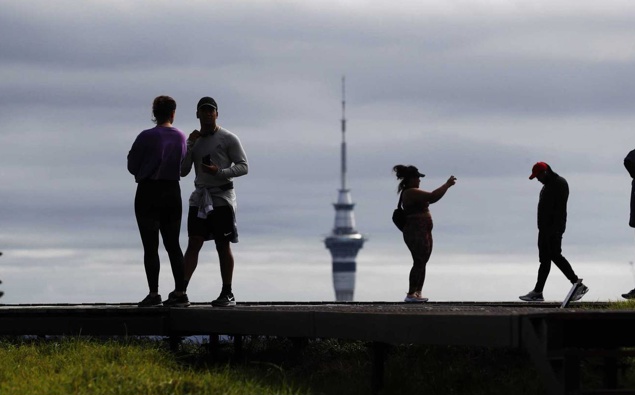 Francesca Rudkin: How a documentary has taken the edge off our Covid experience for me
Author

Publish Date

Sun, 12 Dec 2021, 9:51am
On Friday I watched The First Wave on Disney+. It's a National Geographic documentary that looks at the first four months of the Covid 19 outbreak in 2020 in New York City through the eyes of those on the front line, the hospital workers at Long Island Jewish Medical Centre. 
It's a harrowing watch. A glimpse of a grim reality we avoided here in New Zealand and an insight into what an overwhelmed public health system looks like. 
There are a few things that strike you when you watch this film. 
For a start, the number of doctors and nurses in a room when a patient is having difficulties is 10 – 12 at least. These numbers were early on in the outbreak, but it's a visual that helps you understand what New Zealand medical professionals' mean when they stated our hospitals could not have coped with an uncontrolled outbreak of Covid-19. 
The film also captures the difficulties doctors had treating a virus they didn't understand. Doctors need data to assess and treat patients, but working out what that data meant was impossible at first. Covid, and the way it affected people was totally unpredictable. In the film you watch doctors call family members to let them know their loved one is improving and doing well, only to have to call back hours later to say their condition took an unexpected turn and they've passed away. 
And then there is the suffering. There is no way I want to run the risk of meeting Covid-19 while unvaccinated. 
A couple of things were clear about Covid early on though, Hispanic and Black Americans were highly represented in hospitalisations, and underlying health issues such as obesity and diabetes impacted the severity of the virus. 
Heading into 2022, I wonder whether we will begin to have conversations about our general health in relation to Covid-19. Vaccinations and boosters are our first vital line of defence and always will be, but I wonder whether living with Covid will encourage more people to address and improve their underlying health issues? Improved health outcomes could in time lead to less pressure on our health system. Now that would be a great by-product of Covid-19. Is it likely, or even possible - who knows? 
If you want to reflect on Covid-19 in 2021 it can probably best be summed up as a frustrating year; we've experienced a lack of preparation for Delta, a slow vaccine rollout, the cruelty of MIQ, and a lengthy lockdown. 
Watching The First Wave has briefly taken the edge off all this for me. I feel renewed relief and gratitude we avoided the hellish Covid experience New York and many other cities around the world went through, and it's also a reminder of how far we've come. 
As we head to the end of the year with almost 90% of the eligible population vaccinated, here's to moving forward in leaps and bounds in 2022.