Budget 2021: Barry Soper, Bruce Bernacchi dissect a 'very Labour Budget'
Author

Publish Date

Thu, 20 May 2021, 3:50PM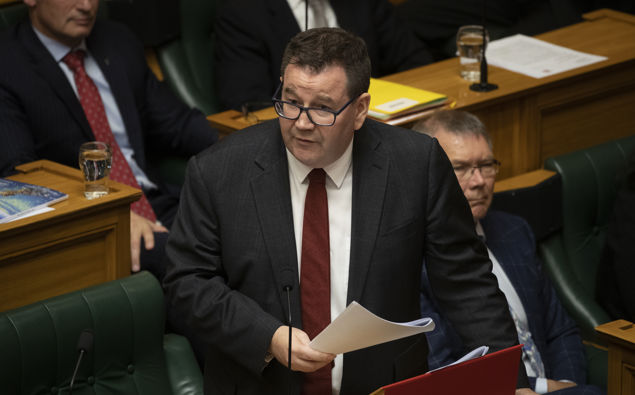 Follow the podcast on
Budget 2021: Barry Soper, Bruce Bernacchi dissect a 'very Labour Budget'
Author

Publish Date

Thu, 20 May 2021, 3:50PM
Budget 2021 is being described as a very Labour Budget.
Political editor Barry Soper told Simon Barnett and Phil Gifford the Government has no excuses this year, like a Winston Peters handbrake.
"Labour's making no excuses. It is spendinbg money, it's not spending a lot of money - [Grant Robertson] is still being fairly fiscally prudent."
Green Mount Advisory Managing Director Bruce Bernacchi says today's Budget won't please everyone.
"Voters who voted Labours so they would be able to keep Greens out of power could almost say 'be careful what you wish for', because the resulting Labour Government has delivered a traditional Labour budget, and shown they are very good at spending money."
The Government's forecasting a significant slowing in house prices in coming years.
And Treasury is warning a decrease will "dampen the economic recovery".
Growth is expected to peak at 17.3 per cent in June - before stalling at 0.9 per cent next year, then edging up to 2.5 per cent in 2025.
Soper says that's wishful thinking because the market is so unpredictable.
"So it's making people that are interested in entering the housing market maybe ask more slowly than they would in normal circumstances as they are being told it's all tapering off so they hold off."
The housing plans also includes delivering about 1,000 new homes to Maori, and more than $300 million's also going into Maori housing infrastructure.
Soper says that fund has a specific job.
"Most people that are reasonable would say that inequality gap needs to close, and if it doesn't close, you have a totally disenfranchised country."
LISTEN ABOVE