Jack Tame: Governments go hard on cigarettes...so why not booze?
Author

Publish Date

Sat, 11 Dec 2021, 9:31AM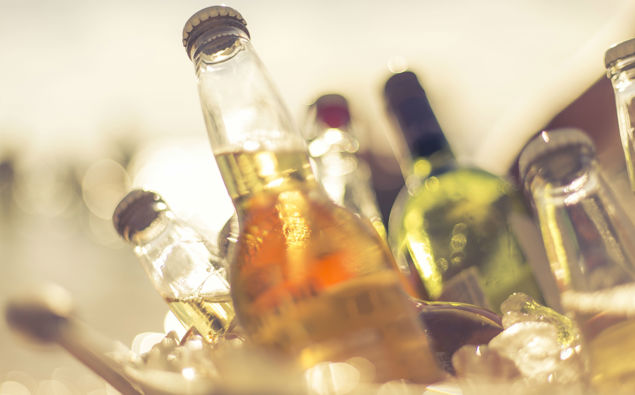 Follow the podcast on
Jack Tame: Governments go hard on cigarettes...so why not booze?
Author

Publish Date

Sat, 11 Dec 2021, 9:31AM
Let's get one thing straight: It would be fantastic if New Zealanders didn't smoke.
Our Smokefree 2025 aspirations, although perhaps a smidgen optimistic, are excellent. The steps we've taken over the last few decades, from advertising restrictions to plain packaging laws, excise tax hikes to the recent ban on smoking in cars, have made a massive difference to the number of New Zealanders who smoke cigarettes. I look back to the childhood evenings I spent in rugby clubrooms, heavy with a fog of cigarette smoke, and it feels like a different life.
But I do have some reservations about the phased-in ban on cigarette sales. Restricting drug access can have unintended consequences. Would we have seen the surge in dairies being robbed in violent robberies if we hadn't massively increased excise taxes? Of course not. And more broadly, does banning drug use ever work? In my experience, human-beings will always find a way to get an illicit fix. If you ban anything, you automatically create illegal demand. And the black market for cigarettes might not end up being too big, you can be sure it will exist. It already does!
The thing that tilts me in favour of the proposal is that the drug which makes cigarettes so addicitive – nicotine – isn't actually being banned at all. I've got heaps of mates who have moved off the lungas' and onto vaping instead. I'm almost 35, I've never smoked a cigarette and I'm confident I never will. But I have had a hoon on a few vape pens in my time. With watermelon or mango or cool mint flavours, I can see why the kids like them so much. Banning cigarettes simply wouldn't be possible if we didn't have something like vaping as an alternative. But that has its own issues. There will be many young New Zealanders – tens or hundreds of thousands, even – who might never have smoked a cigarette, but become addicted to vaping instead. I suppose this is a cost of progress.
I have to say though, I prickle when I compare our politicians' proactive work with tobacco to that of other drugs. If we were to step back and consider what drug harm needed priorisiting in New Zealand, cigarettes and tobacco wouldn't be top of the list.
It'd be booze. Booze is the number one cause of death for young New Zealanders aged between 15 and 49. Booze kills almost three times as many New Zealanders every year as smoking. And that's not to mention all of the crime, violence, and societal problems it causes.For tobacco, we've gone hard. We've banned advertising and sponsorship. We've cranked up excise taxes. We've introduced plain packaging laws and banned smoking indoors. We've heavily subsidised programmes to help Kiwis quit.
With booze? ... Nothing.
I'm not suggesting we ban alcohol. Of course not. But it looks increasingly likely New Zealand will move to ban the sale of cigarettes before it gets anywhere near introducing the simplest advertising or marketing restrictions for our most harmful drug.
I'm open to the phased-in ban on cigarettes. I hope it'll work. The Cancer Society reckons it's courageous. But if you want real courage, find me a government that'll do something meaningful about alcohol.
LISTEN ABOVE