Jack Tame: The things I'll miss about lockdown
Author

Publish Date

Sat, 4 Dec 2021, 9:45am
Follow the podcast on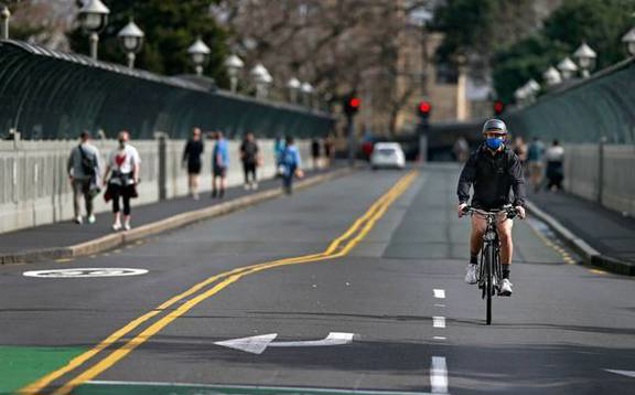 Jack Tame: The things I'll miss about lockdown
Author

Publish Date

Sat, 4 Dec 2021, 9:45am
107 days.
Maybe it's Stockholm Syndrome. Maybe I've found a few more freedoms but lost my mind. I dunno. I never thought I would say this, but there actually a few things I'm going to miss about lockdown life.
I only considered it last weekend, on what it transpired was my last lockdown picnic. Saturday was a glorious, warm summer night in Auckland. A whisper of a cool evening breeze. It was the sort of temperature where it's so perfect you don't think about the temperature. It doesn't cross your mind.
The park was chocka'. Everywhere, families and groups of mates had laid out their picnic mats to lounge and laugh and graze and sip wine in the fading light. The grass was soft. Kids were playing. Birds were squabbling in the twilight. It was bliss.
'Why don't we always do this?' asked my mate.
I reckon. Picnics were one of the few great pleasures of lockdown. I know it wasn't just me. Every evening I passed the park, it was close to standing room only. It actually reminded me of the Great Lawn in New York's Central Park. In a city where most people live in tiny apartments, it's normal to organise an outdoor picnic with your mates. As we learnt in Auckland this year, people will use good public spaces.
I'm gonna miss riding my bike in lockdown. What a joy to race around the city with only half the usual traffic. Only half the usual reasons to be scared for your life. Apparently global bike sales have gone bananas during the pandemic. I looked at buying a bike from the U.K until I realised that because of demand, I'd be waiting almost a year for it to arrive. As I discovered in lockdown, there are a few simpler ways to deal with the stresses of the pandemic than by heading outside for a quick blat up Auckland's volcanoes, the elements on your face.
What else will I miss about lockdown? I'll miss the flexibility of working in my pyjamas. I'll miss having an easy excuse not to hit the gym. I'll miss feeling a tiny bit excited about a trip to the supermarket... Countdown?! Oh, what a treat!
The thing I hope I can sustain from lockdown is the way in which the restrictions make you reckon with the things that are important in life, but which we sometimes take for granted. Friends. Family. Job security. The local cafe that makes our neighbourhood just so. To slot back into pre-lockdown life, exactly as we were, would be a shame.
Yep, I'll miss elements of lockdown, but I certainly won't miss lockdown.
107 days. Good riddance to that.
LISTEN ABOVE