Mike Yardley: There's a difference between hate speech and stupidity
Author

Section

Publish Date

Tuesday, 16 April 2019, 12:08PM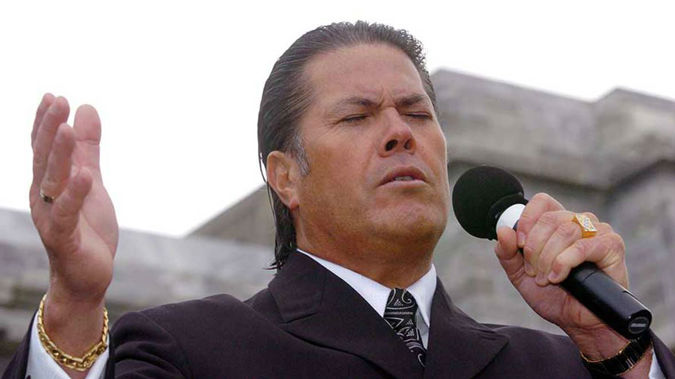 There's plenty of overcooked rhetoric flying about the place about hate speech.
The self-styled Bishop of the Destiny Church has inserted himself into the flap over Folau, in typical style. Brian Tamaki is warning it will be war if passages from the Bible are deemed hate speech by this atheist government.
The Bish conveniently ignores the fact that firebrand Folau wilfully violated his employment contract, choosing to deliberately exploit his platform as a professional sports star to degrade people, in breach of his contract. It's not a freedom of speech debate in my book, but a question of playing by the rules that you signed up to.
Meanwhile, the Justice Minister has foolishly rushed in as judge and jury. Andrew Little has damned a controversial pamphlet, that references Don Brash, as racist hate speech.
It's nothing of the sort. The One Treaty, One Nation pamphlet primarily focuses on what have been long-standing legitimate political debates in the country. This outfit wants race-based representation abolished. The Māori electorates and Māori council wards, and the Waitangi Tribunal.
Now frankly, some of the more provocative comments contained in that pamphlet strike me as gratuitous and disparaging. Like the suggestion that European settlers lifted Māori out of their "violent stone-age existence."
But to brand those silly, foolish comments as racist, hate speech is absurd.
Yet Andrew Little has done exactly that, and that eager over-reach on his part worries me.
Because the Justice Minister has ordered an urgent review of our hate speech laws, with a view to tightening the noose, on what should be considered hate speech. Plus he is looking at what agencies will enforce the law and dish out the penalties, if you fall foul of the free speech standards.
There's a huge danger that this will have a chilling effect on free-rolling opinion and robust debate. I respect the right of people to express themselves, even if their comments are stupid, gratuitous and ignorant. The rough and tumble of public debate can handle it. We don't need to be straight-jacketed by over-cooked, super-sized and extreme definitions of what constitutes hate speech, let alone hate crimes.
We should heed the stark lessons of Britain before we lower the bar to our detriment.