Mike Yardley: Get protected, pronto
Author

Publish Date

Fri, 8 Oct 2021, 9:46AM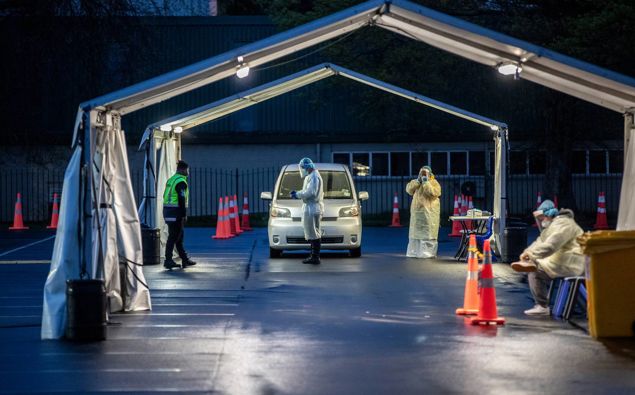 Mike Yardley: Get protected, pronto
Author

Publish Date

Fri, 8 Oct 2021, 9:46AM
Like a thief in the night, or a drug courier, Delta's deep leakage into the mighty Waikato is the kind of creep we could have done without.  
An incursion that's forecast to unleash wider spread into the regions. And that's before we get to the Whangarei matter. Yesterday's daily case parade wasn't as dire as some feared, but in the North and South, the heartland feels like a sitting duck. Even with a natural moat right in the middle. 
I hope like hell the pace of Delta's march across the land, can be ankle-tapped somewhat, to buy us all time to get double-jabbed. 
I'm grateful I got my second dose a month ago. I didn't rest on my laurels. I wasn't complacent, unlike the Government, on so many fronts. 
 Wherever you turn – vaccines, boosters, testing, hospital capacity, vaccine certificates, the Auckland Road Map, you name it – the sense of a government in the midst of a mad scramble is unmistakeable. A state of constantly playing catch up. 
They were ill-prepared and late to the chase to deal with Delta. 
And the countdown to Christmas is going to be a rocky road. 
But I choose to be an optimist. Tomorrow's horizons will be brighter. 
Scary headlines and the unrelenting juggernaut of all things Covid hogging the news cycle can play with your head. Fear is a potent, soul-sapping force. Don't let it sink your spirits. 
Don't be fearful, but be guarded. 
If you haven't rolled up to get jabbed, don't sit it out. 
For the sake of yourself, your family and your friends, don't be a jerk about this. 
Don't play watch and wait. Don't vacillate. Vaccinate. 
Embrace the brilliance of medical science – no matter how imperfect you may consider it to be. 
Don't wait for breakthrough treatments to arrive on our shores. You know how slow this government is to make things happen. 
Don't be bloody-minded, don't pack a sad at people like me, don't get sucked in by false prophets. Get off Tik Tok and get off your chuff. 
Get protected, pronto. 
Lives and livelihoods are all at stake. Let's get our economy cranking again and resuscitate businesses on the brink and buckling. Let's get New Zealand reopen to ourselves and the world. Will you stand up? 
We're counting on you, so that we can all get on with life.