Mike Yardley: Derek Chauvin verdict exposes the political left's hypocrisy
Author

Publish Date

Thu, 22 Apr 2021, 9:43AM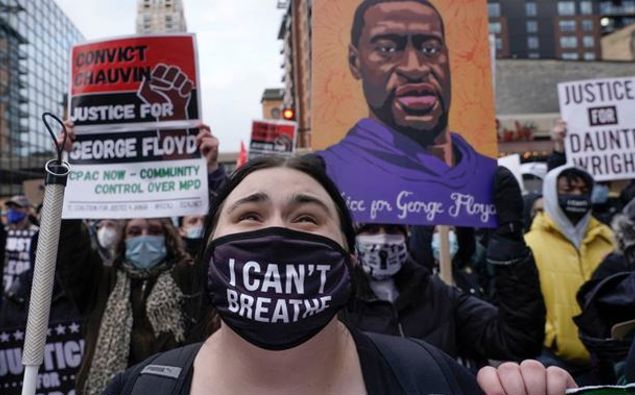 Mike Yardley: Derek Chauvin verdict exposes the political left's hypocrisy
Author

Publish Date

Thu, 22 Apr 2021, 9:43AM
Americans slept well last night. Minneapolis, Minnesota and the wider nation did not burn. The spectre of mindless looting, rage and destruction was averted. Lady Justice saved the day. Justice was delivered. And the jury got it right on Chauvin.
I love America. I love America immensely, even though their mad rush to hyperbole is never far from the boil. Over-inflamed passions and a lack of context characterise their discourse. Police brutality is your classic. If a cop goes rogue they should be rooted out of the force. That's a given. But the fact that a few bad eggs has given rise to the rudderless cause celebrate, Defund the Police, is beyond barking. And the fact that a hundred cops have died in the line of duty so far this year, barely gets a mention.
The rhetoric of fringe anarchists, the mob, has been legitimised by the political left and their media friends as mild mainstream opinion. And they're hypocrites about defunding the police.  Look at mad old Maxine Waters. Before she went to Minnesota to rev up the prospective rioters, what did she do? She arranged a police escort to keep her safe.
Then there's the corporate cling ons, seeking social cred in the great awokening, like Ben and Jerry's. When the tragic Daunte Wright story broke, they tweeted out this. The system can't be reformed. It must be dismantled. Hashtag Defund the Police.
They gob-off a few slogans, while giving up nothing, for some cheap kudos. Corporate giants like Ben and Jerry's have mastered the art of the drive-by virtue signal.
It's so cynical. But these brave gelato-toting activists are actually out of step with majority public opinion on law enforcement. Yes, the latest Gallup survey shows black Americans want better policing. But eighty one per cent of them also want the police to spend the same amount of time or more time, policing their neighbourhood. Defund the Police? Give me a break. Those who advocate this nonsense have little respect for the rule of law.