Mike Hosking: The Covid frustration is building
Author

Publish Date

Fri, 15 Oct 2021, 9:30am
Follow the podcast on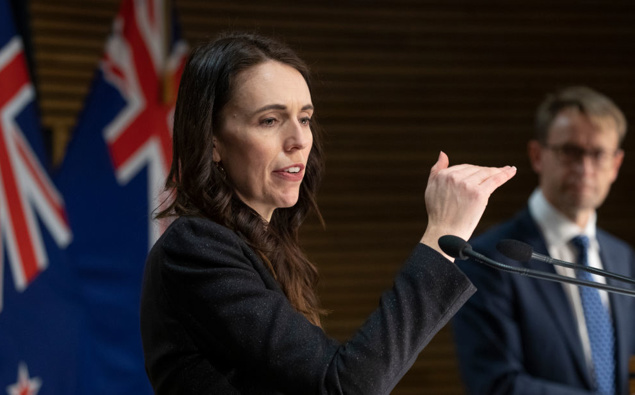 Mike Hosking: The Covid frustration is building
Author

Publish Date

Fri, 15 Oct 2021, 9:30am
So, we end the week in a state of malaise around where we sit on Covid. 
There is yet another of these dreary over-hyped decision days coming Monday. Waikato and Northland got a good dose of it this week, the old feeling of "are we, are we, are? No, we are not." 
Elimination is well and truly over. So, guessing levels and easing of restrictions based on numbers is now a dead game. 
But this week has been depressing for a couple of reasons. The numbers have been going up, so if they can't relax restrictions on last week's numbers, they won't be relaxing them on numbers that are even worse. But adding to that is the so-called experts, who seem to have lost their heads. 
It started with Rod Jackson, who yelled to a reporter "I am freaking out." The rest of the week has been spent being told we need to move to Level 4, or that we are on the edge of the precipice. 
The problem with experts is they are myopic. They have their little area of specialty and they become so absorbed by it, the rest of the world and those in it, don't really matter. The fact that cancer diagnosis go unattended doesn't really matter. The same way we have decided dying of heart disease is not as important as dying with Covid. 
The concept of our hospitals being full is suddenly so alarming we need to spend hours on it and yet every winter our hospitals are regularly full with boring stuff like flu and we don't care. I think it's come as quite the surprise to many New Zealanders that hospitals were in fact pretty much full at the best of times. 
What we are seeing here is the big shift. It's not going well. That big shift is what the rest of the world has managed seemingly fairly well, the living with Covid. The fact there are cases every day, in some instances lots of them, is not the end of the world. 
We remain about the only place that has 40-ish cases a day and the medicos think its Armageddon. The trouble with that is we lack leadership. We have a government that has never admitted their elimination strategy didn't work and they bailed. We have a government that won't give targets, hope, or light by way of guidance and timelines. And we have the wonks panicking. 
What sort of transition plan is that? It's abundantly clear the only answer now is the vaccine. To be frank it's now more up to us, there is no longer an excuse. 
In totality, this whole thing has been a shambles run by children and incompetents. Most of us are over it. 
I'm jabbed, I'm over it, and I want my life back. 
This week with its numbers and panic has shown us those running this thing were never really up to it, and Delta exposed them for what they are.