Mike Hosking: NZ's economy is in major trouble
Author

Section

Publish Date

Tuesday, 22 January 2019, 9:11AM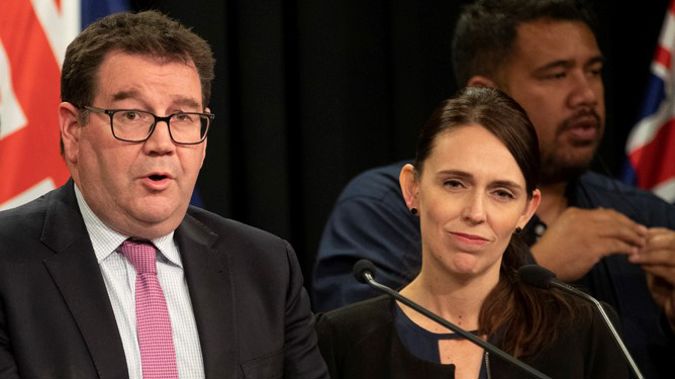 One of the broad themes over the holidays, if you were a follower of proper news, as opposed to the ongoing updates on crashes, rescues, and general summertime calamity, was the theme of whether the world was about to implode.
From China to Brexit, to the shutdown, the pending votes in Australia, the mayoral stabbings in Poland, the migrant crises in various parts of the globe, there is much to suggest the planet has fiscal trouble.
► Catherine Beard: UK-NZ trade deal won't happen any time soon
And the key to all of that for us, is can we weather it? Are we robust enough in the dark days to not sink with the rest of them? This is the great test for our government this year.
Last time we talked about our growth rate was when the second quarter numbers were released and they were an outstanding one per cent. One per cent for the quarter was not just an excellent number, it was well beyond just about anyone's estimates.
However, one quarter does not a calendar year worth of decent growth make, and so it has proven to be with the third quarter, which was out just before Christmas. And it was that timing that saw it mostly go under the radar.
Quarter three's number was 0.3, that's a shocking figure. It was the figure sadly many had predicted, many had seen the third quarter as slow, and many are suggesting the fourth quarter won't be a lot better.
And here is why this is a big deal, add all those numbers up for the 2018 calendar year, and what have we got?
Quarter one was 0.5, quarter two was one, quarter three was 0.3. That's 1.8 per cent growth for the year.
What we need, what we have had, is something well into the threes. And to get well into the threes, we need the fourth quarter number to be at least 1.7 per cent.
Do you think we are going to get that? No, we are not, and not even close.
We have 1.8 per cent as a figure for the first nine months of the year, if we get another 0.3, it's 2.1 for the year. Even if we got 0.5, it's only 2.3.
These are worrying, anaemic numbers, and not nearly robust enough to be able to handle any sort of global downturn, and certainly not with the level of government spending the incumbents are currently indulging in.
And it's at this point this government will have its first real trouble. Why? Growth is everything. It's your tax take, it's your surplus or deficit, it's your ability to spend in an election year, it's your credit rating, it's your economic credibility.
Without growth, a government has nothing, except the ability to sink into debt and try and hoodwink the punter that it's not as bad as they think.
We have been here before, and I thought we had all broadly agreed we wouldn't be going there again.
Post-2008, this country shone economically in its ability to withstand not just the Global Financial Crisis, but the Christchurch earthquake. We became, lest we forget, the "rock star economy".
And yet here we are, 10 short years later, staring down the barrel of a growth rate that's a direct reflection of a government that's been happy to spend and promise like a drunk, while watching their income source slowly but surely grind, if not to a halt, certainly to a level that we should all be asking very serious questions about.