Mike Hosking: It's not pretty, but prisons protect us
Author

Section

Publish Date

Wednesday, 12 December 2018, 10:55AM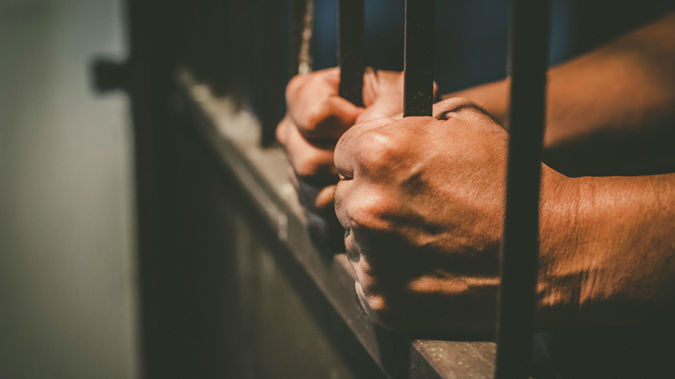 Judge Chris Sygrove is about to retire at the age of 70. As part of a farewell shot, he informed us he doesn't like sending people to prison and he doesn't like it because it's a breeding ground for criminals. 
I admire and appreciate his honesty and in a way, I don't blame him at a certain level being a judge must be an awfully debilitating job. 
The sort of thing you see at District Court and even High Court level must have a certain, "here we go again" feel about it.
It's not like you're dealing with highly intellectual, conceptual ideas that form and reform law, the likes of which you see at the appeal courts and formerly the Privy Council. 
No, at district level, it's the thug, the basher, the ones with issues around booze and meth, the ones with violent backgrounds, backgrounds of neglect, the intergenerational shambles, the ones you've seen a number of times before. 
That, after a few years, must get deflating.  You must get a sense that you're the poor bloke at the end of the chain, and all you have at your disposal is a fine, community service or jail, as dictated to you under the confines of the law of the day. 
I would imagine you become somewhat desensitised when you've seen 112 low-lifes accused of booze and bashing. And you might be looking for some glimmer in one or two of them, surely they can't all be as hopeless as each other? Maybe it's those one or two you offer a lighter sentence to, the ones you take the risk on, having convinced yourself that prison will do nothing for them.
But that, of course, in a way, is not actually why you are there, you are there to punish. 
But the good judge is right, prison is a breeding ground. And that is, in part, because prisons aren't run properly. Gangs run prisons, they probably have as much, if not more, influence than the Department of Corrections. 
Prisons aren't hard, they're not feared, and prisons that look to rehabilitate do so, clearly, in a non-existent sort of way given the recidivism figures. 
But what is indisputable is a certain proportion of those who are jailed, need to be.  And when they are, we the public, on behalf of which the judge is working for, can be assured we are safe. Prisoners don't commit a lot of crime against us when they're in prison.    
And some people no matter how altruistic you want to be are simply bad, lazy buggers looking to cause harm and damage. And we need protection, prisons protect us. 
It's not pretty, it's not necessarily progressive, but for the period they're behind bars it works. Hence over the years, the public has wanted, and to a degree got longer sentences. The longer the sentence, the longer the protection. 
And here is your cold hard reality, as much as the judge might not like it, we don't have an alternative that works. We've tried and we are trying, but people on bail, people with tags, and people who got let out because their sentence ended commit more crime. People behind bars don't.