Mike Hosking: If the Govt wants testing to ramp up, we need more options
Author

Publish Date

Tue, 7 Sep 2021, 9:37AM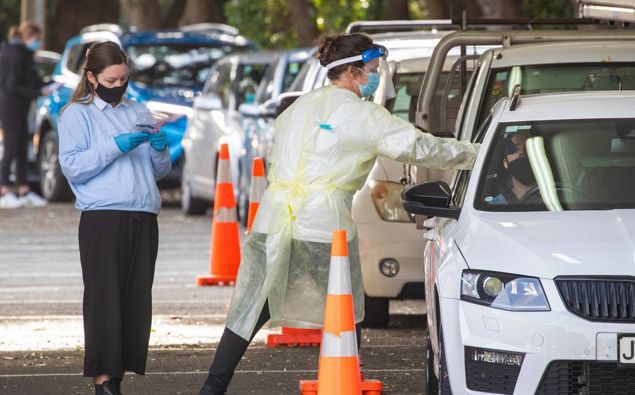 Mike Hosking: If the Govt wants testing to ramp up, we need more options
Author

Publish Date

Tue, 7 Sep 2021, 9:37AM
Part of the Government's current problem around Level 4 in Auckland is testing, or lack of it. 
Even if you have a runny nose, go get tested is the current plea from everyone from Jacinda Ardern, Grant Robertson, Chris Hipkins, and Dr Ashley Bloomfield. 
Such is our obsession with knowing everything, even if it isn't there, we want you to test, test, test. Could testing be down because essentially the outbreak is roughly contained?  
Could testing be down because there is actually nothing to test? 
And could it be the lack of testing is not actually a concern, but a good thing given, one of the known out-workings of lockdowns is transmissible diseases tend not to be as transmissible. 
Did we not learn this recently as increasing numbers of RSV patients ended up in hospital? Because resistance to certain diseases had fallen due to the lack of exposure and build-up of resistance? 
As far as their testing obsession goes, could it be you can't find what isn't there? 
Secondly, would it be about 1000 times easier if they had rolled out quick-fire, rapid tests, saliva tests, and self-testing? In a similar way in most countries that have their act together have? 
The entire apparatus we operate in this country is built around two key faults. The state needs to run it all. And the state that wants to run it all isn't actually that good at running anything. 
Testing has taken an age because they didn't hire contact tracers in the numbers required.  
So they run a singular form of testing, a massive swab stuck up the nose that is invasive, slow, and cumbersome. 
There are alternatives. Saliva testing, they will tell you, when asked, is being rolled out.  
But where is it being rolled out? Everywhere? Not even close. It's happening slowly and minutely at the border, despite the various reports that told them to get on with it at least a year ago. 
Imagine the information they could have had this outbreak, and the reassurance they could have had, if they had swab testing, saliva testing, and self-testing with follow ups. Would they still be asking for more testing if they had a less overarching approach to it?
For the bigger picture, when the next outbreak arrives, will they have learned the lesson and improved the way they do things?