Mark the Week: America's Cup showcases the best of our country
Author

Publish Date

Fri, 19 Mar 2021, 11:23AM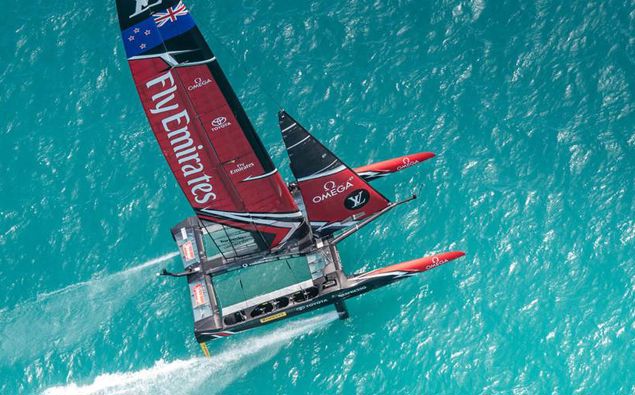 Mark the Week: America's Cup showcases the best of our country
Author

Publish Date

Fri, 19 Mar 2021, 11:23AM
At the end of each week, Mike Hosking takes you through the big-ticket items and lets you know what he makes of it all.
The America's Cup.
9/10.
"Yet again a spectacle, yet again a victory, yet again New Zealand on the map to the world.
Not just for sport, but for the tech, design, imagination, and determination."
The Trans-Tasman Bubble.
6/10.
"Only because it's finally coming.
Not for the palaver we've seen leading up to it."
Nicola Willis.
7/10.
"Spoke for many when she talked of Wellington and safety. It's more than women being unsafe and it's more than Wellington.
The pressure needs to be put on to do something about it."
GDP Number.
2/10.
"Not only was it bad, it was worse than anyone saw coming.
The government are being shockingly exposed for their economic management, or lack of it."
Treasury Advice over Ihumatao Deal.
1/10.
"It was a scam, it was a work around, it was money from houses for a political cock up of the Prime Minister's making.
And with significant Treaty implications despite what they will try and spin."
Queenstown.
8/10.
"I'd like to think most of us support them, like them, want them to do well, and the stories this week of hate came from the same usual handful of losers."
Bottomless Brunches.
3/10.
"Call me old fashioned but wanting to get pissed before lunch is low rent."
The Warriors.
8/10.
"One from one, you cannot get a better start. Every try had a conversion and we beat a side that was backed as being good.
This is our year.
Zoi Sadowski Synnott.
8/10.
"A stunning week at the Snowboard World Championships and a reminder that not all great sport has grass or water."
LISTEN ABOVE FOR MIKE HOSKING'S FULL WEEK IN REVIEW