PM points finger at health officials in border debacle
Author

Publish Date

Tue, 18 Aug 2020, 9:46AM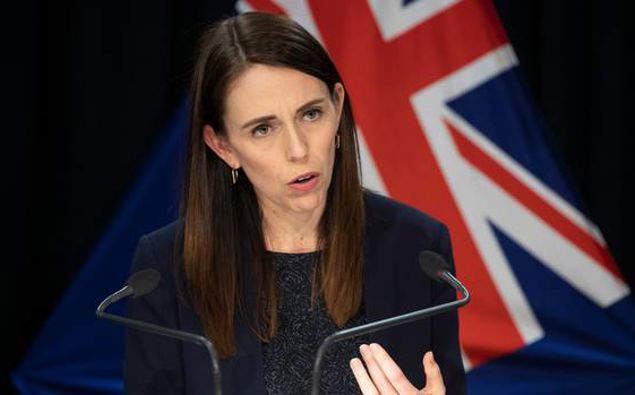 PM points finger at health officials in border debacle
Author

Publish Date

Tue, 18 Aug 2020, 9:46AM
Prime Minister Jacinda Ardern appears to be pointing the finger at public health officials over the failure to regularly test border workers for Covid, before a new outbreak occurred in Auckland.
She said some border staff had been reluctant to take tests - and asked this morning by Newstalk ZB's Mike Hosking why the Government hadn't picked up on the lack of testing, she said that was a question she was asking of public health officials.
"You can imagine the conversations we are having at the moment," Ardern said.
Her comments came as the rigorousness of New Zealand's alert level system has been thrust back into the spotlight after director general of health Dr Ashley Bloomfield floated a tightening of the level-1 setting.
Ardern acknowledged this morning that workers were not being tested "to the extent we wanted" in July and earlier in August.
Hosking: But why?
Ardern: "We did have the testing set up. Not everyone who was asymptomatic was going through it. It appears in some cases staff were reluctant to be tested and we needed to compel them. We have done that now. It is an order - everyone has to be. There are issues we are going back through."
She said it was not the only thing the Government was relying on to stop an outbreak - there were also daily health checks, machine cleaning and PPE use as well.
Even a weekly system of testing of people as espoused by the likes of epidemiologist David Skegg was not failsafe, she said.
Ardern did not directly answer why border staff were not being tested regularly, and why this wasn't picked up earlier, even though mobile testing stations had been set up in July.
Ultimately, she said, she needed to ask public health officials on the ground why that was the case.
"You can see what our expectations were, and they were very clear. That there would be regular routine testing of both symptomatic and asymptomatic people working at high-risk places."
She said there was no expectation of a daily regime. Hosking quoted Skegg as saying the government's plan to do tests every two or three weeks was still not good enough, yet the Government wasn't even doing that.
Ardern said: "In our MIQ (managed isolation and quarantine) we did have testing regularly going through... Cabinet then were of the view that we needed to make sure we had, in the Jet Park in particular, that it needed to be across every single worker. That was a reflection that we were hearing of a reluctance of workers to be tested that regularly. Our view was that should not be choice - it had to be done."
A "new normal", as Bloomfield put it when speaking to media yesterday, might include the enhanced use of masks when nationwide restrictions are eased.
"This outbreak will give us pause for thought about what alert level 1 looks like and what our minimum expectations of every New Zealander might be," Bloomfield said.