Kerre Woodham: Who bears the cost if people have to abandon their homes?
Author

Publish Date

Thu, 4 Aug 2022, 12:24pm
Follow the podcast on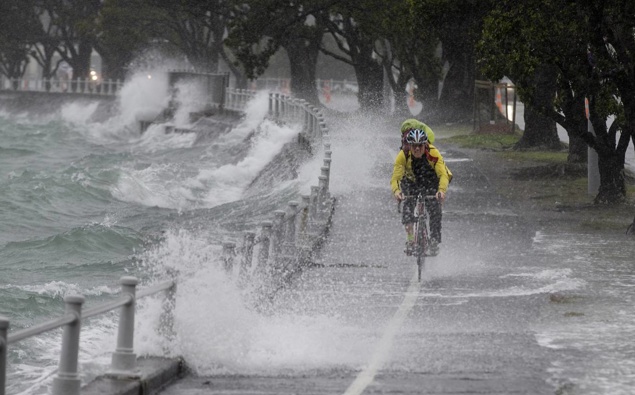 Kerre Woodham: Who bears the cost if people have to abandon their homes?
Author

Publish Date

Thu, 4 Aug 2022, 12:24pm
I do not remember the weather making so much news when I was growing up.
Of course, back then we didn't have a voracious 24-hour news cycle. The media wasn't a beast that needed fodder thrown down its gaping maw every minute on the minute, every hour of the day. 
But extremes in weather are nothing new. They've been reported by communities as far back as soon as people could put quill to parchment, they were writing about the extremes of weather.
And of course, they feature prominently in the mythology of ancient civilizations, so weather extremes are nothing new. 
What is new is that over the past decade, probably 20 years, is that extreme weather events have become politicised and monetised.
And so you might believe that the science around climate change is all bunkum, you might believe it's all part of a UN agenda, you might believe that climate change is a crisis, that it is this generation's nuclear free moment in the words of the Prime Minister.
Or you might believe that climate extremes have always occurred on the planet - it's just that the length of time between these extremes is shortening, making it hard for flora and fauna to adapt. 
So whatever you believe, it actually doesn't really matter, because what matters is that governments have subscribed to it, and accordingly, we're already paying for climate change, as Governments introduce policies around it and businesses respond to the legislation. 
Some communities have already had to pack up and leave.
The community of Matata was devastated by flooding in 2005. By 2019, all but one resident had left the township, in what the Government then called a managed retreat.
There was much controversy around the Matata retreat, and so the climate change adaptation plan was released as a blueprint for how to deal with climate change, how to evacuate coastal towns.
But yet again, this is a report short on detail and the vital questions of how much it will cost and who will pay has been left unanswered. 
Many coastal communities are going to have to face up to whether they stay or go, and for some it will be dependent on whether they can live without insurance.
If you can afford to live in a coastal property without insurance, you should be fine. If you can't then you'll be stuffed.
At least 10,000 houses across NZ, four major coastal cities are at risk of becoming uninsurable within the next 30 years, so not long.
And yet, they're selling at stonkingly high prices. New Zealanders still want to buy coastal. And it doesn't matter about the risk.
So who should bear the cost if within the next 30 years someone has to abandon their home due to rising sea levels?