Kerre McIvor: Who does Poto Williams actually represent?
Author

Publish Date

Wed, 21 Jul 2021, 12:49pm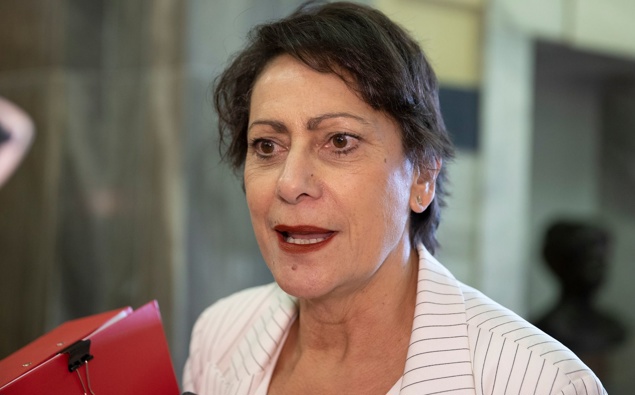 Follow the podcast on
Kerre McIvor: Who does Poto Williams actually represent?
Author

Publish Date

Wed, 21 Jul 2021, 12:49pm
We are one of just 19 nations out of 197 that does not have an armed police force. 
Most are island nations like the Marshall Islands, Nauru, Samoa, Fiji, Tuvalu and the like.
But Norway, the UK, with the exception of Northern Island, Iceland and New Zealand are the outliers in more developed nations who have decided that they will police by consent and not force. 
However, times change, communities change and attitudes change.   
For a long time, the police themselves did not want to be armed. 
The most recent survey of police showed 69 per cent wanted to have guns on them at all times, not just in the boot of their cars. 
This is up considerably from 2008, when just 48 per cent of officers wanted to carry firearms. 
I don't blame police one little bit for wanting the added assurance of having a firearm. 
A significant number of the crims they're dealing with have guns, and more importantly they're not afraid to use them - against each other, against members of the public and against police. 
A survey in 2017 found a 38 per cent increase in the number of staff who'd been threatened with a firearm compared to two years previously.
Of frontline staff, 21 per cent had been threatened with a gun, 40 per cent of those more than once.
Of course, that number will be up considerably given the shootings over the past four years. 
However, Police Minister Poto Williams, who was on with Mike Yardley this morning, says the people she represents are dead against routinely arming police.
We did ask for clarification from the Minister as to who exactly her people are.
She is a New Zealander of Cook Island descent, the MP for Christchurch East and the Police Minister.
However, in the interview, the people she says she represents appear to be exclusively Māori and Pacific Islanders from south Auckland.
Not Christchurch, not New Zealanders as a whole, and not the police. 
So, a rather small sample size to make a decision that the police should not be routinely armed in the face of the dangers they are exposed to on a daily basis.