Kerre McIvor: Anti-vaxxers risking kids' lives over flawed, discredited science
Author

Section

Publish Date

Monday, 21 January 2019, 11:16AM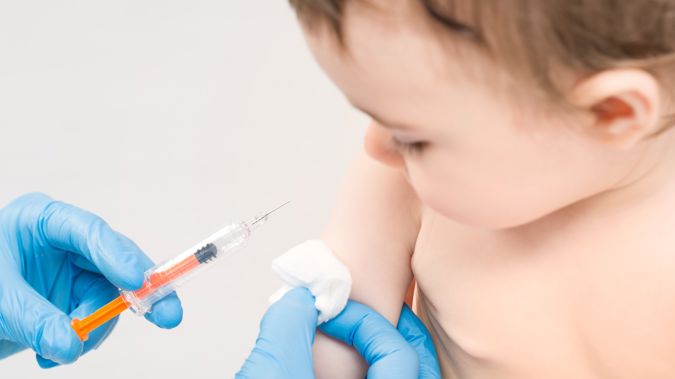 It's not until we start seeing the dreadful effects of communicable diseases, that anti-vaxxers will get their heads out of the sand and understand the importance of protecting the population.
Anti-vaxxers have been officially named by the World Health Organisation as one of the top ten threats to global health. All over the world, measles outbreaks are now a serious issue thanks to people choosing not to vaccinate their children - there have been numerous outbreaks in this country.
Measles isn't a cute little disease that results in a couple of days in bed and pretty red spots.
Measles is a highly contagious, serious disease caused by a virus. Before the introduction of measles vaccine in 1963 and widespread vaccination, major epidemics caused an estimated 2.6 million deaths each year.
Approximately 110 000 people died from measles in 2017 – mostly children under the age of 5 years, despite the availability of a safe and effective vaccine.
The spurious reason for parents putting communities at risk is the myth that infant vaccinations for measles, mumps and rubella can cause autism.
The myth was created by Dr Andrew Wakefield, whose flawed research, published in the Lancet 20 years ago, has been extensively studied, proved to be incorrect and discredited by leading medical professionals many times since.
The damage to public confidence in vaccinations in Britain by this false research was so severe that in 2010 the General Medical Council in London found Dr Wakefield guilty of fraudulent work and struck him off. But the damage has been done.
For vaccines to work, there needs to be herd immunity. To achieve herd immunity for measles at least 90-95 per cent of the population needs to be vaccinated.
A disease like polio is less contagious, and 80-85 per cent of the population would need to be vaccinated for herd immunity to work.
As of September last year, immunisation rates for Kiwis kids is at 91 per cent. And that's about as low as we can go before our under fives are at risk of dying from diseases that are absolutely preventable.
But people who are opposed to vaccinations will stay opposed to them. All the scientific evidence in the world won't convince them that they are putting their children - and other people's children- at risk.
They won't change their minds - until we have children dying in isolation wards the way children used to in our grandparents day.