Heather du Plessis-Allan: This shows people clearly don't feel law enforcement and the justice system is working
Author

Publish Date

Tue, 17 May 2022, 4:26pm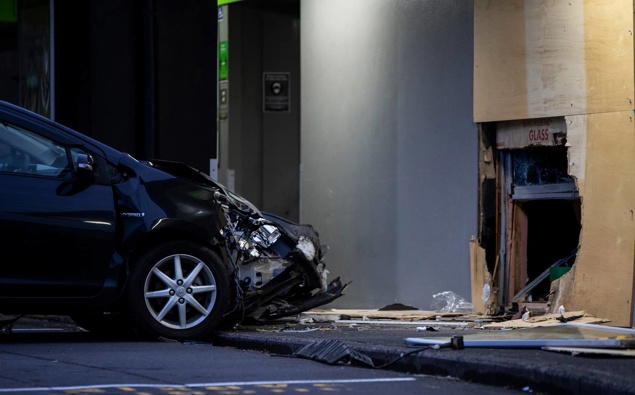 Follow the podcast on
Heather du Plessis-Allan: This shows people clearly don't feel law enforcement and the justice system is working
Author

Publish Date

Tue, 17 May 2022, 4:26pm
There is something that jumps out at you when you wake up to the news of all the overnight ram raids each morning: how many of these places have been targeted more than once? 
The Takanini Bottle-O hit at 2 this morning, for the second time in three weeks. 
The Kingsland dairy ram raided at 3 yesterday morning. The third attack this year. 
The Mount Eden liquor store ram raided at 4:30 on Saturday morning. It had also been attacked the night before. 
The Newmarket clothing store ram raided at 1 on Saturday morning. The second attempt in months. 
The Howick Liquorland ram raided at 6 on Sunday morning. The second attack in five weeks. 
And then how many times have you woken up to the news that the offenders have been caught? 
Not even in half the stories I'm reading each morning. 
It's really no surprise then that we hear Auckland business owners are buying hockey sticks, baseball bats and in some instances, arming themselves with more serious weapons to defend themselves. 
But the really concerning thing is that it shows people clearly don't feel law enforcement and the justice system is working. 
I think that the case of the father and son farmers who cut off the tip of the home intruder should really give us pause for thought. 
I think it's fair to assume they did that out of frustration because that boy had broken into their home four times and clearly no law enforcement or justice system was stopping him from doing that. 
So, they took matters into their own hands. 
And even though they took it a bit too far by cutting off a bit of a finger, still the jury let them off. 
What does that tell you about the jury's view of the law enforcement and justice system? 
That it's not much different to the view of the repeatedly targeted businesses? 
Now probably there is more than one thing going wrong right now: kids are copycatting, cops aren't allowed to chase down offenders, the courts have backlogs that make it hard to get offenders dealt with quickly. 
But something needs to change. People shouldn't be taking things into their own hands because they shouldn't have to. They shouldn't be targeted time after time, sometimes by the same people. 
Those people should have been caught and dealt with and if that's not happening – and the ram raids are proof that it's not happening – then we've got a problem.