HDPA: ANZ's attempt at high standards make assumptions about Maria Folau
Author

Publish Date

Tue, 25 Jun 2019, 4:17PM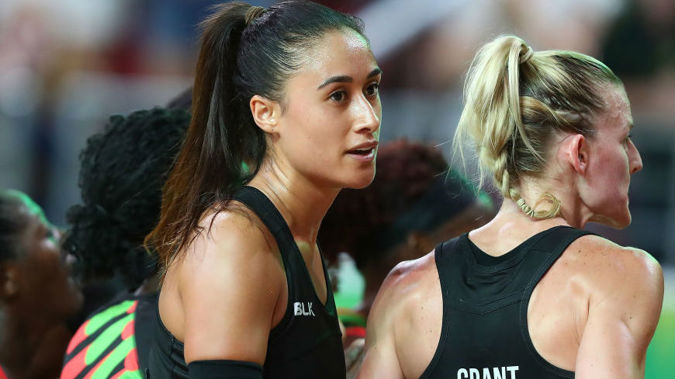 HDPA: ANZ's attempt at high standards make assumptions about Maria Folau
Author

Publish Date

Tue, 25 Jun 2019, 4:17PM
Massive round of applause to Netball New Zealand, who clearly are not getting sucked into this unreasonably hatred attack on Israel Folau's wife.
She has, as I said on this show yesterday, done nothing wrong.
She has done. Nothing. Wrong.
And yet, despite having done nothing wrong, yesterday commentators and journalists and angry people were demanding that she explain her views on homosexuality, because she's married to Israel Folau.
And today, ANZ, the major sponsor of the netball competition, has raised concerns. 
ANZ has called Netball New Zealand and told it that ANZ doesn't support Maria Folau's views. 
How does ANZ know what Maria Folau's views are? I don't know what Maria Folau's views are. She hasn't gone public with them.
Which means ANZ has made an assumption and taken a potshot at her for what they assume she thinks.
But hey, this gives ANZ an opportunity to look like it demands high standards, doesn't it?  Which they need given after last week with David Hisco and the wine storage and selling the house to his wife and the unrelated issue with the bank in trouble with the Reserve Bank for not holding enough capital
So good on Netball NZ for standing by Maria Folau. They put out a statement.  
First line: Maria Folau has not breached Netball NZ policy.
And with that, she's in the clear. Her job's safe. And people can now settle down and back off.
And incidentally, Maria Folau has made a statement, if you like, about same sex marriage.
In 2016, Australian netballer Ash Brazill married her same-sex partner, and Maria 'liked' all the social media posts
She also, according to Brazil, sent a message congratulating the pair.
So, if we have to speculate on Maria's views it's that she's just fine with same sex relationships, which might take ANZ by surprise.
And again, good on Netball NZ.