Heather du Plessis-Allan: Do your job - just like NZR
Author

Publish Date

Wed, 28 Jul 2021, 6:05PM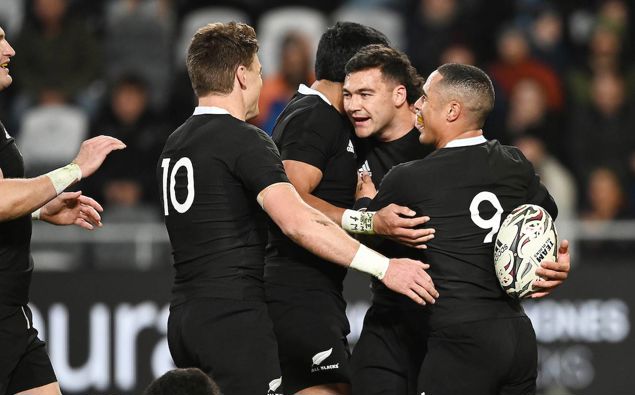 Heather du Plessis-Allan: Do your job - just like NZR
Author

Publish Date

Wed, 28 Jul 2021, 6:05PM
New Zealand Rugby. Yes! I'm loving these guys today. Because they know their job and they are sticking to it.
They announced today that they've signed a six year deal with INEOS, a petrochemical company.That's winding up environmental groups including Greenpeace, because they don't like the idea that the All Blacks will have INEOS plastered on the back of their shorts, advertising a company doing the harm to the climate and "fouling the oceans with plastic pollution". 
Greenpeace have been lobbying NZR not to sign the deal but they did it anyway 
Now NZR hasn't addressed specifically why they ignored Greenpeace. But I think we can put two and two together. INEOS offered them money; and they need money to do their job, which is to grow the game of rugby in New Zealand. The end.
I'm fast becoming a fan of how these guys ignore the noise and just push ahead and do what they need to. It was brutal that they cut the Farah Palmer Cup – the women's league – at the start of the pandemic. But, as much as it's a nice thing to do and despite the accusations of sexism, they just couldn't afford it.
Good on them for holding their ground and putting their business first, because there's a lot of pressure right now to get on board with the 'right thing to do'.
Take a look at the Reserve Bank for example, completely distracting itself by trying to figure out how to weave the story of Tāne-mahuta the forest god into the country's financial system. Meanwhile, their actual job - which is keeping inflation in check - is going very badly indeed.
So there's a lesson in this for literally everybody who wonder should I get on board and 'do the right thing'? Do your job. And don't worry about the other stuff.
Thank you NZR for the example.