Tim Dower on Ihumātao: Shout loud enough, for long enough and you'll get your way
Author

Publish Date

Wed, 21 Apr 2021, 10:42AM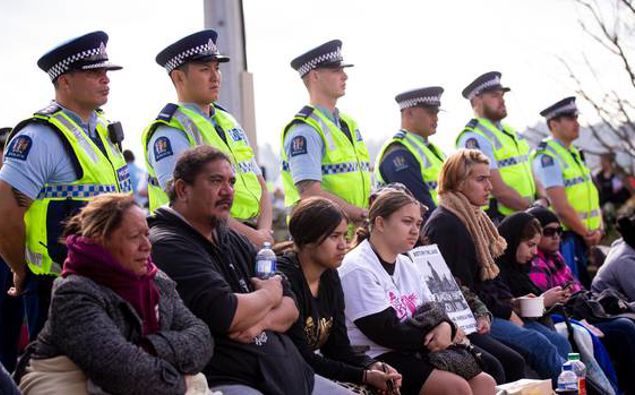 Tim Dower on Ihumātao: Shout loud enough, for long enough and you'll get your way
Author

Publish Date

Wed, 21 Apr 2021, 10:42AM
You knew the minute the Ihumātao occupation began, what the outcome was going to be.
Never mind the fact the land was transferred to Fletchers in a legitimate private deal.
Never mind the guiding principle that private land would never be taken for Treaty of Waitangi settlements.
Never mind the there's buckets of money swashing around from previous settlements that could have been used to make a legal deal, if Fletchers had been offered enough.
No, what we all knew from the get-go was that the poor old taxpayer would cop another 50 lashes.
In the end, the Memorandum of Understanding which supposedly sealed the deal actually stated this was not a "settlement of historical claims".
An acknowledgement you'd think, right there, that this was a bit shonky.
But it had to be said, or the whole farago would have been enough to get some people thinking about re-opening their 'full and final' settlements.
So the land was bought under the Land for Housing Programme and at the time Megan Woods said, somewhat vaguely, "the parties have committed there will be housing on the site".
What that actually means remains to be seen.
Now we're told that what looked shonky was indeed even worse than that: it was unlawful.
Which you'd think would be enough to unravel it. Instead, the Government will paper over the cracks to make something unlawful, lawful.
At the end of the day, Fletchers were bullied off land they'd legally bought, to build badly needed houses on.
And even now, with the Government scrambling to find way to make it legal, the overriding message remains the same.
Shout loud enough, for long enough, and you'll get your way.