Nadine Higgins: 'Tis the season to be cranky
Author

Publish Date

Thu, 21 Dec 2017, 6:46am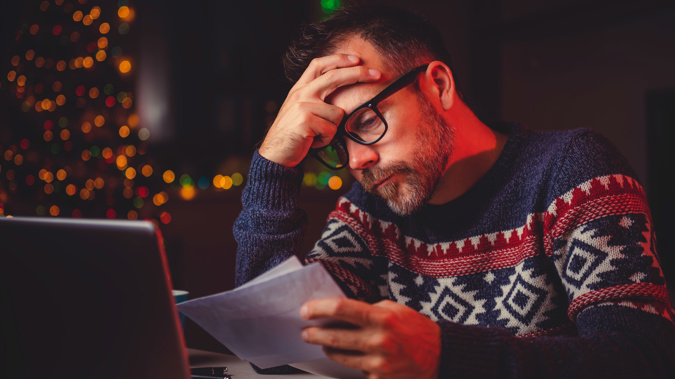 Nadine Higgins: 'Tis the season to be cranky
Author

Publish Date

Thu, 21 Dec 2017, 6:46am
Peace on earth, good will to men, joy to the world, it tis the season to be jolly. 
Except it isn't. I'm starting to think it tis the season to be cranky. The season to be stressed, stretched, exhausted and over it. 
The liberal smattering of Christmas carols we've had through the programme this morning is the most Christmassy I've felt all month because everywhere I've been people have been decidedly meh or even grumpy about Christmas. 
They're limping to Christmas because they're worn out, the gift budget has been well and truly blown, they feel guilty for not getting their kids exactly what they want and they're racing to get everything done before they need to race off to the next Christmas party or family event. 
The roads are crazy already and the drivers are impatient. There's nothing much joyful about 4 people dying on the roads in one night this week, or even in long queues and people in flash cars trying to jump said queue by cutting in at the last moment. Expect that to get even more festive the closer we get to Christmas. 
There were also queues at the petrol station yesterday and everyone seemed pretty grumpy rather than understanding about how we all want to go away at the same time so we need to fill up at the same time, and there was no one sharing the best wishes of the season. 
The mall is, of course, a horror show, it always is. But nowhere is more miserable than Kmart. I swear no where do people look unhappy than in the queue for the checkout at K-mart, which stretches halfway round the store and back again and is about 45 minutes long. 
The line at the city mission which stretches down the road and round the corner is most definitely NOT jolly.
Maybe it's all worth it on Christmas day when you get to watch your little cherubs tear the paper off your gift before they cast it aside and swiftly move along to the next one in the pile, of course. 
Maybe it feels less worth it when all that pent up stress comes out on Christmas Day and it descends into a bit of a family bust up. 
This is the first time really that I've associated Christmas with stress and not joy to the world. 
It could be a sign that I'm now a proper grown up but I think it's an indication Christmas is more commercial and more stressful than ever.
It's all about making sure everyone gets something from you, even if you can't afford it or buying stuff you know is useless tat because you have to buy something. It's about racing round the shops, mindlessly swiping the plastic and eating too much and then forlornly reading all those tips about how not to get fat at Christmas.
It will be lovely to get together with family on Christmas Day but I think we need to re-think the run up to the day itself. 
Less pressure to give presents to all and sundry. Fewer stories about staying slim over Christmas and definitely fewer about buying the 'perfect' gift. Less pressure to get children 'the' kids toy of the season. More focus on being together.
Christmas should be cheerful, not stressful. It comes around every year so surely there's a way we can make sure it actually is a season where we're able to be jolly. 

​