Kate Hawkesby: Things finally looking up for 'invisible generation'
Author

Section

Publish Date

Thursday, 17 May 2018, 7:49a.m.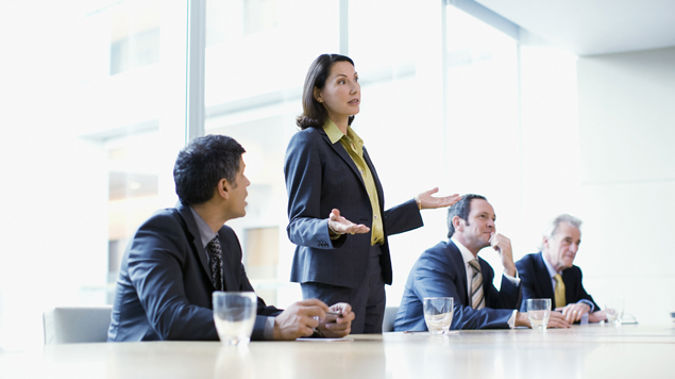 Today we will inevitably hear a lot about the pay gap, the rich-poor gap, the class gaps and every other gap highlighted in the Budget. But what about the generation gap? That topic was canvassed here in Britain last week when a think tank suggested to close the divide and create more equality between baby boomers and Millennial's, that money should be handed out to help young people into houses.
It was described as a citizens inheritance to redistribute wealth and fund young people into homes or education or business. The figure proposed was £10,000. Like a lot of work think tanks put out it came in for criticism from both sides, whether it ever sees the light of day remains to be seen, but it's unlikely. Still, it raised some interesting issues.
Fast forward a week and the generations are back in the spotlight again, this time with a Global Leadership Forecast out of 54 countries, incorporating 25,000 leaders and 2,500 HR professionals. The report found that members of Gen X (those born between 1965-1981) with an average of 20 years' experience in the workplace, were primed to take on nearly every important leadership role in organisations. In other words, Gen X will be taking over the world.
This news comes at a time when we also hear from a Deloitte Millennial Survey that Millennial's are most worried about robots taking over the world. The survey reported that these generations are more likely to leave their jobs, and work free from routine.
That they fear their jobs will be taken over by robots, and that fewer than 4 in 10 feel they have the skills to succeed. This is an interesting challenge for businesses. Because while we may easily believe that Millennials being the digital natives makes them the most tech savvy, it is in fact Generation X who adopted technology early and use social media more habitually than any other generation, according to Neilsen data.
So why is it that Generation X has for so long been described as the invisible generation? Well it's a smaller group which has spent its entire life in the shadow of baby boomers, has garnered less attention than Millennial's and has had a slow rise to the top of leadership roles. So where's our hand out for our intergenerational trauma? There isn't one, it seems taking over all the leadership roles is reward enough. All this goes to prove my Dad was right, the slow burners are the ones to watch.