Kate Hawkesby: Really gutted to see nurses snubbed in the Budget
Author

Publish Date

Fri, 20 May 2022, 7:20am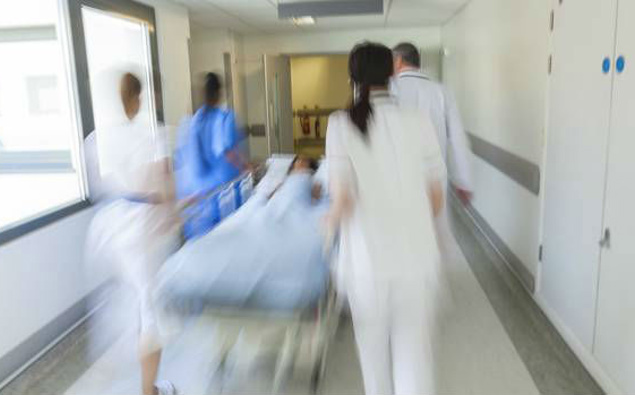 Follow the podcast on
Kate Hawkesby: Really gutted to see nurses snubbed in the Budget
Author

Publish Date

Fri, 20 May 2022, 7:20am
A group of people unsoothed at yesterday's Budget is of course the nurses - who've been crying out for support for ages - yet got nothing.
And this comes as our number of Covid deaths passed the milestone of a thousand this week, just as a new round of Covid seems to be slowly taking hold of our colleagues here, and some family and friends too.
You can see why the push is on to get flu jabs before winter really kicks in. With the borders opening and international foot traffic increasing, so too will the traffic of new viruses, according to the experts.
We know already that in Dunedin there's a nasty bout of flu plus Covid going around, seeing many students hospitalized because of it. A mate of my son's studying at Otago reckons it's the sickest he's ever felt – in fact he said Covid seemed a breeze compared to the flu he's got. 
And this Covid surge happening around us in Auckland at the moment will be the case in other centres too eventually, so it's something we all need to be aware of.
But at the same time, the health sector we locked down for so long to protect, is saying it's not ready. The Nurses Union says the public health system is short of four thousand nurses, and they warn the worst is yet to come. They were stretched they say during Omicron, to breaking point, and they haven't had time to regroup or get ready yet for winter and the influx of patients that may bring. In fact, many say the hospitals are already busy and resources already tight. 
The big problem of course is not just now or this winter, but long term how we attract nurses back into the profession here. We are competing with higher wages being offered across the ditch – albeit the working conditions may be similar, but with fatter pay packets in Australia, it's hard to keep nurses here.
And that's before we get to the cost of living crisis and other barriers like the competence assessment programme we run. That's a programme for out of practice nurses or those who've trained overseas, they have to take a fresh competency assessment and that's not cheap – it costs hundreds of dollars to do it. So we're up against it. 
And it's a real bind for nurses and other health sector workers because they're there because they want to help – yet they're obviously feeling so stretched and burnt out they can't, or not to the best of their ability anyway. Many are putting in huge amounts of hours over and above what they're being correctly remunerated for, just because they don't want to see their patients suffer. They take their duty of care very seriously, but that doesn't appear to match the Ministry's sense of duty to care for them.
We are heading for crunch time with winter ills and chills, and with Covid still at play too, it'd be a crying shame if we spent all that time locking everyone down, closing all those businesses, sealing up our borders and locking out our citizens.. all to protect our health system, only to see it come crashing down come winter. 
The nursing staffing issue is acute, nurses are already flagging it as a crisis, it's just a shame none of that was recognised by government yesterday.