Kate Hawkesby: Olympians dropping out of the Games due to mental health, brave or a cop out?
Author

Publish Date

Thu, 29 Jul 2021, 8:45AM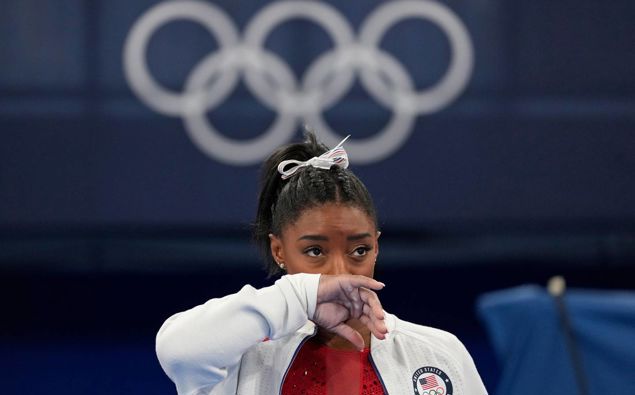 Kate Hawkesby: Olympians dropping out of the Games due to mental health, brave or a cop out?
Author

Publish Date

Thu, 29 Jul 2021, 8:45AM
We're seeing a lot of raw emotion and huge pressure unfolding at the Olympics aren't we?
Which isn't necessarily new, elite sport at that top level is hugely competitive and nothing but pressure.
You're carrying the weight of the world, or at the very least your whole country, on your shoulders. There are tears, collapses, enormous highs, catastrophic lows. That's elite sport, and most athletes at that level know that.
But I just wonder whether this Olympics will be remembered for something else.
For mental health issues coming to the fore and taking precedence over performance, and I can't work out if this is a good or a bad thing.
On the one hand, I appreciate how huge the toll is and admire athletes who have the guts to say, you know what? Not this time, can't do it, my head's not in it.
I mean that can't be easy and it takes guts. It also helps identify and draw into the mainstream that mental health as a very real issue, at even the highest levels of success.
But I'm torn because on the other hand, you worked really hard to get to this level, you knew going in, surely, that competing in elite sport representing your country is no picnic.
Having your head in the game is part and parcel of the deal, it's something athletes train for these days, the sporting challenge is no longer just physical, and in most arenas it's mental too.
It's a whole body, mind approach.
So you surely know that and have trained for that.
So on the one hand pulling out for mental health is a good reminder to the world that even top Olympians struggle too.
And there'll be people on the sidelines going 'oh thank god for that, that makes me feel better, I'm not alone in this.'
But equally on the sidelines there may also be other world class athletes who maybe just missed out on qualifying for the Olympics, going 'well hang on a minute, I could've had that spot, I'm mentally fit for this.'
So does going all the way to the Olympics, then at the eleventh hour saying – 'no can do' is it heroic? As many are claiming, or is it a cop out? And is it heroic because it's new and different this time?
Like would it still be heroic if athlete after athlete withdrew due to pressure and mental health? Are they all heroes? And if so, what do you call the ones who stayed and actually competed then?  
So two camps here I reckon.
Those who'll say a mental health issue is just like any physical health issue, it's the same, it forces you to withdraw and you should not be judged on that. Quite right.
But equally meritorious in my view, is the other camp which says you are physically able, but if your head's not in it then did you train enough for the mental part of this deal?
And if not, then have you let yourself and your team down?