Kate Hawkesby: I don't begrudge those who left Auckland before lockdown
Author

Publish Date

Thu, 4 Mar 2021, 9:57AM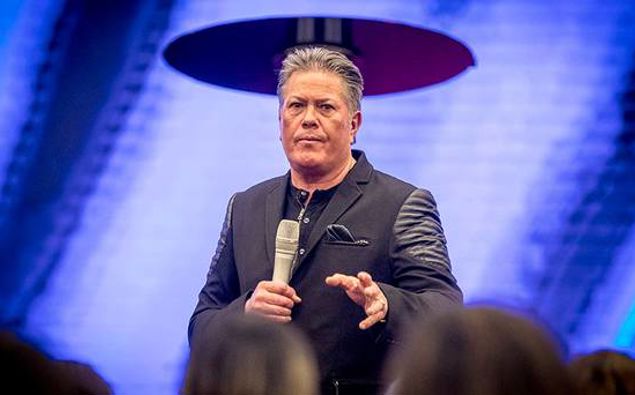 Kate Hawkesby: I don't begrudge those who left Auckland before lockdown
Author

Publish Date

Thu, 4 Mar 2021, 9:57AM
The latest people getting kicked by the government and trolled from the pulpit of truth are the Tamakis, as in Brian and Hannah.
Now like many people I'm no fan of Destiny Church, but that's partly why they've been kicked here isn't it? They're easy targets. This government appears to have abandoned the kindness message with such eagerness that it's now taking pot shots wherever it can. Let's be frank, hitting out at the Tamaki's is easy, everybody does it, the government probably thinks it's on safe ground in doing so for that very reason – that stabbing at the Tamaki's will win them support.
The reality is – tons of Aucklanders left town, not just the Destiny Church leaders. And I don't actually begrudge the people who did. If they took Level 3 with them, as the experts suggested, stayed in their bubble, and went purely to their beach house to work from home.. so what?
I don't see the crime. Especially given at this stage we appear to have virtually no community transmission at all and this lockdown is looking increasingly like a farce. For a variant that's allegedly so much more transmissible, it's not really living up to expectations.
But the amount of fear and loathing that went on at the start of the week – who can forget 'Covid Kills!' .. the headline in capitals in the NZ Herald the day after the PM grumpily said it. It got progressively more ugly from there – the KFC worker was targeted, the South Auckland family at the centre of all this was being vilified, trolled and bullied online, and now, well now we have the Tamaki's. For a PM who didn't want a pile on - they sure are piling on.
So the Tamaki's left Auckland Saturday night before the lockdown kicked in, as did more than 9 thousand Aucklanders according to NZTA figures.
The government hasn't named every one of those who left town, because they know to expect it, which makes yesterdays lashing out at the Tamaki's a fairly obvious diversion tactic. Divert attention from the fact it's another day of zero new community cases, on a day Ashley Bloomfield had forecast we'd see a jump in numbers. Awkward.
Obviously no one wants more cases in the community but I almost hope for their sake there are some just to help justify this increasingly unjustifiable lockdown.
It's looking more ropey by the day. All the events cancelled, all the businesses put out, all the people inconvenienced, you've really got to have a better reason for it than one cluster in South Auckland.
My hunch is they'll pull us out of this Friday night at midnight, or Saturday morning 6am, like a day or two early, but that's it. They'll be hoping once we do come out of lockdown that all will be forgiven and that the backlash they've had for this excessive knee jerk response of a week long lockdown will be forgotten.
Will it though? I guess it depends on the amount of damage done, as people add up what this week has cost them.