Kate Hawkesby: Govt needs to do more to help struggling hospitality sector
Author

Section

Publish Date

Tuesday, 21 May 2019, 8:08AM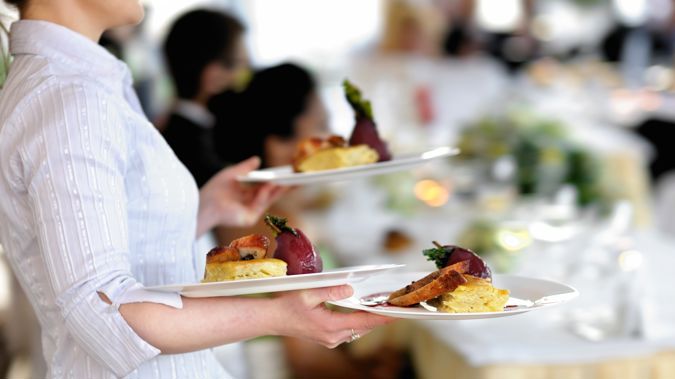 COMMENT:
I feel bad for the hospitality businesses in Queenstown who're doing it tough at the moment.
We are coming into a busy season for them, well actually isn't Queenstown busy all the time?
But with the ski season approaching, another influx of tourists will flood the region and at some point, they'll all need feeding.
Restaurants in Queenstown have been saying for ages now that they're strapped for staff.
Anyone in hospitality anywhere will tell you staff turnover is an issue, it's got a notoriously high churn factor. But a lot of workers in Queenstown's case, are tourist themselves - there for a good time not a long time.
It has become so dire though, that some restaurateurs are warning they may have to close their doors. While some say they already have to close sections of their restaurants because they literally don't have the staff to service them.
The shortage of staff in the hospitality industry nationwide is so dire, the Restaurant Association and Hospitality New Zealand jointly wrote submissions to the Government calling for help.
What they were after, was getting restaurant and cafe managers on the country's 'immediate skills shortage' list. They wanted to be able to hire overseas workers to address the shortage, given they can't find Kiwis to take the work.
But the government's rejected that call. It's put the problem back on the hospitality industry's shoulders, telling them that businesses could fill these roles themselves if they bumped up pay.
But as we know, that's not as easy as it sounds.
Because on top of that, the recruitment of cafe and restaurant managers takes time and requires at least 5 years experience.
This makes it incredibly difficult and just increasing pay, won't necessarily fix the problem.
And besides, all that does is load more cost onto the consumer, who probably already feels like they pay top dollar for their cafe or restaurant meal, and is not inclined to want to pay more.
The shortage of hospitality workers in this country has been an issue for a while and in lots of places, but it's hit Queenstown, Hawke's Bay, Bay of Plenty and Auckland the hardest.
And as much as restaurants and cafes may want to only hire Kiwi workers, you can't if there aren't any available, qualified, or keen.
So it's a shame that the Government's not willing to help because odds on, for Queenstown in particular, one of our tourist meccas, as we head into ski season, these problems are only going to get worse and we're only going to hear more about it.