Kate Hawkesby: Good news for hairdressers...not so much for beauty and hospo
Author

Publish Date

Tue, 23 Nov 2021, 9:44AM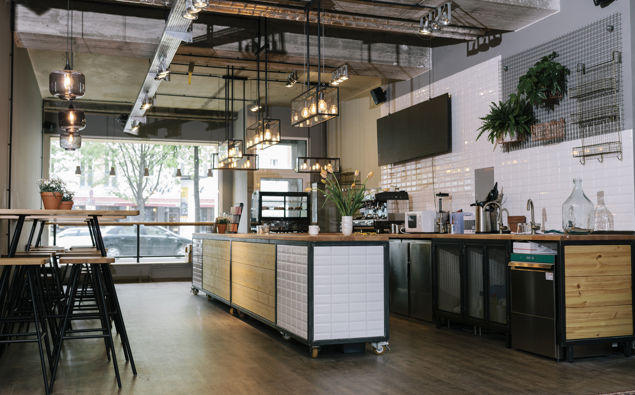 Follow the podcast on
Kate Hawkesby: Good news for hairdressers...not so much for beauty and hospo
Author

Publish Date

Tue, 23 Nov 2021, 9:44AM
They say half right isn't wrong, so that's me this time yesterday. 
I said this time yesterday that they'd open hairdressers and the beauty industry this week. So, half right. 
Which is pleasing given the pasting I took after the show right across the spectrum from colleagues to siblings, all telling me I was nuts. But I was basing it on Robertson's visit to Auckland last week when he saw how acute the suffering of businesses was and seemed keen to advocate for them.  
There's increasing tension around the Cabinet table, as we know, between the fear mongers and the realists, so I don't doubt Robertson may've put up a solid argument for Level 3 Step 3, but the fear mongers, (Ardern and Hipkins), won. So just hairdressers get to open, no hospo, no beauty.  
And that's unfair I reckon. Just plain cruel actually. 
Not only do they have to stay shut, at the traditionally busiest time of year, but it's almost another fortnight before they can open. 
Our so-called "Freedom Day", later than anyone thought, now not until December 3rd. And by freedom, I mean of course a red traffic light. 
This, I think, is the death knell for many hospitality businesses in Auckland for two reasons. 
One, they've already suffered three long months of lockdown and this is now dragging on longer than even they could've predicted. 
And two, because what do Aucklanders do in December - January over the Christmas holidays? They bugger off. Especially Aucklanders who've been cooped up for months, having been held like prisoners in their own city. So if you're an Auckland café or restaurant, you get to open your doors about 10 days before the border opens, at which point there's a mass exodus out of Auckland. 
December – January is a notoriously quiet period for hospitality in town anyway, it'll be even quieter post December 15th. 
So, a really tough time looms for them, even with the certainty that they can plan for a date, they're still hamstrung in reality. 
Likewise, the beauty industry's in a similar boat. How many facials and massages are being done in town when Aucklanders are bailing to the bach and the beach?  
So much of this is inconsistent; why alfresco dining can't open now is beyond me. Why beauty can't open when hairdressers and botox can is beyond me. It's hard to comprehend that with our high vax rates and low hospital admissions and ICU numbers, that we are staying shut, held to ransom by the unvaxxed and the Government's slow vaccine pass system getting up and running. 
I'll be interested to see how renegade this gets now, whether the Leo Molloy, who vowed to open as of December 1st, will still go ahead with it, whether cafes go rogue and just throw open their doors. It's a long time to be at the mercy of erratic decisions, and it felt like yesterday's call was a cruel final nail in the coffin, for many hospitality operators.