Christchurch Art Centre pleads for public funds
Publish Date

Wed, 1 Jul 2020, 1:55PM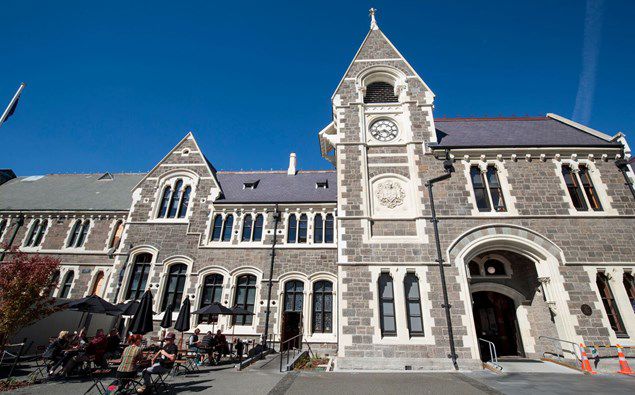 Christchurch Art Centre pleads for public funds
Publish Date

Wed, 1 Jul 2020, 1:55PM
The Christchurch Art Centre is pleading for public cash, although no final decisions have been made on restructuring the organisation.
Chief Executive Philip Aldridge told the Christchurch City Council several weeks ago the centre was at risk of closing.
"We are in a really difficult situation, what we need is an indication that you're going to help us."
The centre is run by a non-profit trust.
In its 2019 annual report, the senior management team of 7.5 positions was paid a total of $968,771 - an average of $129,169 each.
Mr Aldridge defended the pay on Newstalk ZB, saying "we have been running a 290 million dollar restoration project and you need to pay people the going rate, you can't just get someone off the street."
Mr Aldridge told Chris Lynch, the centre has lost "five positions in the past year."
When asked if those positions were senior management, Mr Aldridge said it was "a bit of everything."
"That's a restructuring that's going on at the moment, and I don't know how that will pan out."
He said they had a leasing manager, which was no longer required, given 85 percent of the centre has been tenanted.
40 people are on the pay role, and they'll probably be losing a few more in current round of restructuring."
He says he's taken a 33 percent pay cut.
On the centre's Givealittle page it says "we need your donations for day to day operations: help us keep the lights on, music playing, children dancing, and artists creating. Our biggest costs include insurance and on-site security."
Listen above.