Andrew Dickens: Why are we planting so many trees?
Author

Section

Publish Date

Monday, 21 January 2019, 11:37AM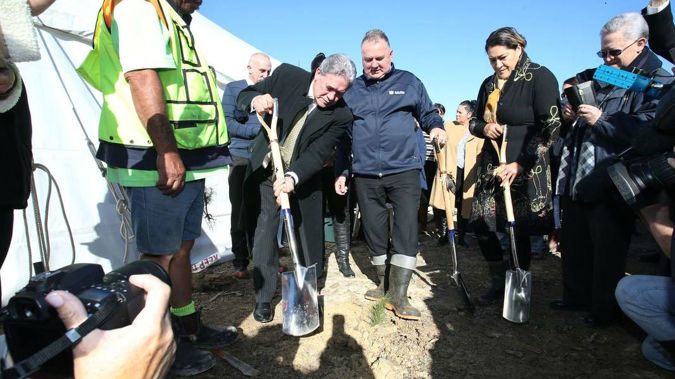 One of the things that happen when you take a job as a talkback host is being dragged into conversations about the week's issues at social events and outside work time.
It's not a bad thing at all because you don't just listen to people's points of view but you also see their body language.
And so it was last Friday when a fellow fired up about the shortage of billion tree planters we have. The headlines had shouted that there was $400 a day to be had. This bloke, like many, jumped to the conclusion that that's $2000 a week and so a $100,000 job. He, like many, said this is proof that New Zealand's beneficiaries and the unemployed are too lazy to work when there's well-paying work going begging. He got pretty fired up and so I said nothing. Because obviously he's not thought about it.
The $400 a day figure is based on a perfect day and a high level of fitness and ability to plant the tree. It's 60c a tree. You get $400 a day if you plant a tree a minute for 10 hours. That's 666 trees! With no breaks. And perfect weather, not too hot, not too wet. You would have to be Superman. I couldn't do it. The bloke bending my ear couldn't do it.
So let's be sensible shall we, and say you'd still be doing well to earn $200 a day. So it's a $50,000 job a year. Except for the fact that it is seasonal. There's no point planting trees outside of planting season that will just die.
So it's a $25,000 job an all of a sudden, you have to find another job in the offseason.
And then, of course, there's the fact that it's in the middle of nowhere. So where are you going to sleep? Are you going to leave family, housing and roots in Kelston, Tawa or New Brighton to sleep in a tent and work like a dog in Northland?
If there is a question about lazy workers you'd have to see whether all the people who could do this stuff who live in the North have been asked. But then again if it's not really paying why would they?
Now. What if we paid $1.20 or $1.50 a tree? And that's the real issue here. The wages are too low and the market has spoken and thrown Shane Jones' jobs back in his face.
This is also what the First Union is saying to the horticultural industry in Hawkes Bay who say that they're going to have to let fruit rot on the branch because there are not enough pickers.
One apple industry spokesperson believes they might have to leave $50 to $60 million worth of apples on the trees if they can't find the people to harvest it. Just like the tree programme you could argue that the pay and conditions and remote locations are just not attractive enough.
It also seems strange that the industry can casually walk away from $60 million worth of produce. Someone must be able to afford it. And it's not like this is a new problem. Is the adherence to the current labour rates logical or ideological?
You know, I'd have to question the wisdom and business nous of Shane Jones and the horticulture industry for investing in increased capacity without having the ability to harvest or plant it. I'm pretty confident that everyone who could pick or plant in this country are already doing it. So before you blow your money buying more trees you might want to know your capacity restraints.